News > Voices
U-Hi's Maeng to attend U.S. Military Academy
Sat., March 5, 2005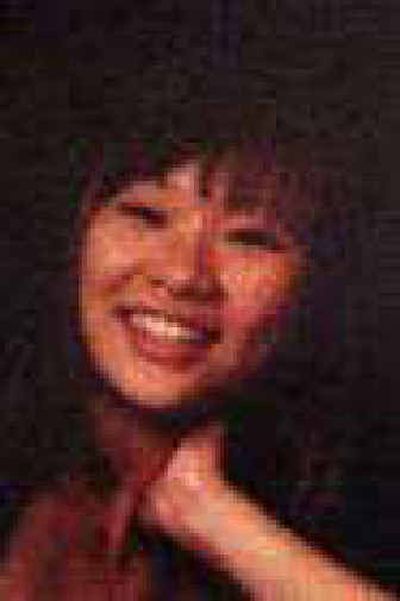 A goal to go to a military academy has become reality for University High School senior Gloria Maeng. In fact, Maeng got a dual choice after being selected for both the Air Force Academy at Colorado Springs, Colo., and the U.S. Military Academy at West Point, N.Y. She chose an appointment to West Point.
"Education has always been important to me and my mom and I thought my going to a military academy would be very prestigious and honorable," said Maeng, 16, who is of Korean-American heritage.
Born in Spokane, Maeng lived in Korea from age 2 to 8. Maeng, her mother and brother are all U.S. citizens, and they returned to Spokane where Maeng has spent her high school years at U-Hi.
Maeng's younger brother, Christopher, goes to Bowdish Middle School.
"I have such a close family and my mother and brother support everything I do," Maeng added. "I always try to make a decision not just for myself. I listen to their advice. My little brother looks up to me and I try to set a good example for him."
Her grandparents live in Korea and she usually sees them each summer. Her grandmother also has influenced Maeng. "She went to a military school in Korea. She's pretty tough and I like that. I want to be strong and independent like her."
Maeng plans to study biology at West Point. She is considering a future career as a surgeon. Maeng says she knows that West Point, the oldest military academy in the country, will be challenging. However, she plans to stay the course.
"I don't want to let my family down. They're so happy for me. My mom has worked so hard. I didn't work all by myself to get me here."
"I've heard of West Point before and I knew it was very looked up to," Maeng added. "I thought it was really respectful that I could pursue college education as well as serving my country."
West Point graduates more than 900 new officers annually, which represents about 25 percent of the new lieutenants required by the Army each year, according to its Web site. The student body numbers 4,000, of whom about 15 percent are women.
At U-Hi, Maeng is active in math club, the Technology Student Association, National Honor Society and as senior class president. Maeng was a summer program Evergreen Girls State citizen.
Her favorite subjects are math, physics and Spanish. She speaks Korean, English and some Spanish. Maeng also serves as a mentor in a school mentoring program and is a Spokane Scholar nominee.
VFW art contest announced
An art contest through Veterans of Foreign Wars invites high school students to get creative about their patriotism.
The Young American Creative Patriotic Art Contest is open to ninth- through 12th-grade U.S. students, including those who are home schooled. Entries can be made through March 29. The VFW national contest that started in 1978 encourages high school students to use their artistic talents to express their patriotism while becoming eligible for funds toward their education. National winners receive a $10,000 scholarship, plus other awards. Second and third place are $5,000 and $2,500 awards respectively. All participating students must be sponsored by a Ladies Auxiliary to the Veterans of Foreign Wars. Deadline for student entries sent to the Auxiliary is March 29.
To receive rules and an entry form, contact an Auxiliary or State Chairman Jean Rosado, from Spokane's Auxiliary 51, at the e-mail address of jros52@aol.com. For more information, individuals also can contact Rosado at 487-4129 or 998-3228.
CV debate members recognized
The Central Valley High School debate team hosted the District 8 Regional Qualifying Tournament last weekend.
CVHS team members who were recognized include: Cameron Severns, for student congress; Cody Geisler, student congress; Bethany Jacobsen, student congress; Dre Hernandez, student congress; Marissa Norton, fourth speaker in novice public forum debate; Jennifer Dempsey and Colleen Conzelman, third-place in open public forum debate; and Rusty Shellhorn and Chris Koch, third-place junior policy debate.
CVHS members qualified to go to state are: Kayla Lockhart and Conzelman as first alternate in dual interpretation; Conzelman, impromptu speaking; Lockhart, interpretive reading; Brad Thew, second alternate in Lincoln Douglas debate; Ben Brown and Chris Johnson, first alternate in policy debate; Julia Allen, student congress and expository speaking; Suzanne Miller, student congress; Brown, student congress and extemporaneous speaking; Becky Streich, student congress; Jen Dempsey, dramatic interpretation; Catrina Holden-Hatchie and Heather Hoberg, dual interpretation; Suzanne Miller, expository speaking; and Holden-Hatchie, original oratory.
Local journalism is essential.
Give directly to The Spokesman-Review's Northwest Passages community forums series -- which helps to offset the costs of several reporter and editor positions at the newspaper -- by using the easy options below. Gifts processed in this system are not tax deductible, but are predominately used to help meet the local financial requirements needed to receive national matching-grant funds.
Subscribe now to get breaking news alerts in your email inbox
Get breaking news delivered to your inbox as it happens.
---