Sports
Eighth-seeded Idaho enters tourney in big slump
Wed., March 9, 2005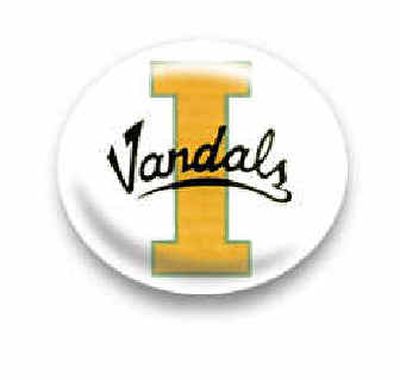 ANAHEIM, Calif. – Bobby Braswell was quite popular Monday.
During the annual Big West pretournament conference call, the Cal State Northridge men's basketball coach was quizzed for pointers regarding his team's remarkable run in last year's tournament that ended with the Matadors falling two points short against Pacific in the championship game.
The sixth-seeded Matadors won three games in three nights and nearly pulled off the fourth to snatch an NCAA Tournament berth.
"It's a very difficult proposition," Braswell said. "You don't have a lot of preparation time between games. The main thing you have to do is sell the kids on what you do. We had to be great defensively; that was the only way we were going to survive."
That is the daunting task facing Idaho, which slumped to the eighth seed by losing 10 of its last 11 games. The Vandals are perhaps the least feared team in the tourney entering their opener against No. 5 UC Irvine at 6 tonight at the Anaheim Convention Center.
No. 18-ranked Pacific and Utah State, the top two teams, receive byes into semifinals. No. 3 Cal State Fullerton and No. 4 CS Northridge have byes into the quarterfinals. UC Irvine won five of its last seven; No. 6 Long Beach State won seven of its last eight; and No. 7 UC Santa Barbara overcame a rash of injuries to win seven conference games.
Idaho? It has dropped seven straight, four by double digits.
"Our kids' confidence is a bit shaken," fourth-year Idaho coach Leonard Perry said. "When the game gets down to the last two minutes, our kids don't have the confidence to make plays to get it done. All it takes is to be successful one time at this time of year to get your confidence going."
UC Irvine beat the Vandals by one and five, the latter in overtime. The Anteaters' only all-conference representatives were guard Aaron Fitzgerald and wing Ross Schraeder. Both received honorable mention.
The Anteaters didn't qualify for the tournament last year. Prior to that, UCI lost three straight years in the tournament to teams it swept during the regular season.
"I must not be doing something right," Anteaters coach Pat Douglass said.
Pacific is the resounding favorite. The Tigers have won 33 straight conference games, including two in last year's tournament.
"I think there could be some upsets, but I don't know if the other teams can go deep against the top four," Pacific coach Bob Thomason said.
Should Pacific fail to win the tournament, it appears to be a lock for an NCAA at-large berth, but coaches remain wary after what happened to Utah State last year. The Aggies had 25 wins, but lost in the tournament semifinals and were snubbed by the NCAA.
"Do I think they should be in? Absolutely, I don't think there's any question," Utah State coach Stew Morrill said. "With what happened to us, can I tell you they're absolutely in? No."
Thomason said Pacific's resume speaks for itself. The Tigers are 13-1 on the road, with quality wins over Nevada and UTEP and a respectable loss at Kansas. Pacific also won an NCAA Tournament game last year and threw a scare into Kansas in the second round.
"Like anything else, they just have to judge the team," Thomason said. "I watched (NCAA bubble team) Saint Mary's beat Santa Clara (on Sunday). On a neutral court, I don't think there's any way Saint Mary's beats Utah State. I don't think Santa Clara could take third in our league … but I'm biased."
Local journalism is essential.
Give directly to The Spokesman-Review's Northwest Passages community forums series -- which helps to offset the costs of several reporter and editor positions at the newspaper -- by using the easy options below. Gifts processed in this system are not tax deductible, but are predominately used to help meet the local financial requirements needed to receive national matching-grant funds.
Subscribe to the sports newsletter
Get the day's top sports headlines and breaking news delivered to your inbox by subscribing here.
---