News > Features
'Hollow Men' offers lots of laughs
Thu., March 10, 2005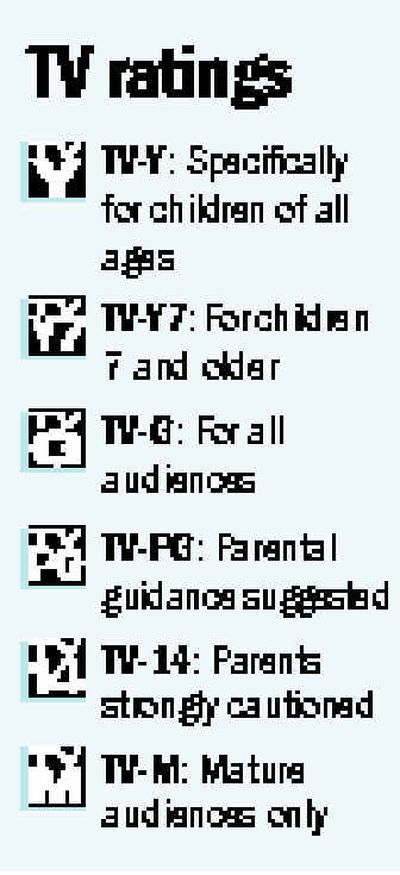 The Monty Python troupe has amused a generation of fans, inspired a Broadway comedy and launched countless copycats.
Add "The Hollow Men" (10:30 p.m., Comedy Central) to the legion of imitators.
Like Python, the "Men" combine university smarts with a refined sense of silliness. The Cambridge-educated Brits take their name from a T.S. Eliot poem, after all.
The Comedy Central show offers staged skits and on-location gags as well as recurring bits.
In one, an "Antiques Roadshow"-like appraiser evaluates a relic that happens to be an old lady. Others feature a NASA mission to the moon that unfolds like a rather sloppy beer commercial, a pornographer who decides to go for very specific niche markets, and an office worker who experiences a memorable casual-Friday wardrobe malfunction.
The most clever and elaborate sketch involves a trio of demented customers at a shoe store who repeatedly pester the clerk with absurd questions about quasi-obscene and farcical animals. Their frantic interrogation eventually morphs into a ridiculous song right out of a cracked Gilbert & Sullivan operetta – or a Monty Python skit, if you will.
While the quips often involve adult humor and terminology of a sexual nature, the off-color material is more absurd than raunchy.
Like most rapid-fire sketch comedy, "Hollow" has its hits and misses. But most of the time, "The Hollow Men" are on the mark.
Notorious publicist and vulgar rich girl Lizzie Grubman invites a camera crew to chronicle her life at work and play in the new reality series "PoweR Girls" (10:30 p.m., MTV).
Some will tune into this train wreck for its inadvertent comedy. Others will watch it to see how well Grubman "mentors" her young staff – or how quickly she loses her clients.
"Will & Grace" isn't the only Thursday night show growing dependent on guest-star stints. Tonight's episode of "The O.C." (8 p.m., Fox) features walk-ons by Billy Campbell ("Once and Again") and Johnny Messner ("The Whole Ten Yards").
The episode also features songs from the new album "Guero" by Beck. The musician's first studio album in almost three years, "Guero" will be released March 29.
Other highlights
Tribal politics on "Survivor" (8 p.m., CBS).
On back-to-back episodes of "The Starlet" (WB), 10 wannabes (8 p.m.), and a shocking love scene (9 p.m.).
Ladies on the road on "Will & Grace" (8:30 p.m., NBC).
Advanced technology puts a fresh spin on old evidence on "CSI" (9 p.m., CBS).
The teams organize a charity concert on "The Apprentice" (9 p.m., NBC).
Christina hits the road and takes a harrowing bus ride on "Point Pleasant" (9 p.m., Fox).
A broker's lowlife pal may have been behind his demise on "Without a Trace" (10 p.m., CBS).
Palookas vie for a prize on "The Contender" (10 p.m., NBC).
Scheduled on "Primetime" (10 p.m., ABC): a gossip columnist's surprising past; a tenor's remarkable background; an autistic woman's special ability to communicate.
Cult choice
A kidnapping and extortion scheme goes awry in the frozen north in the 1996 black comedy "Fargo" (8 p.m., TMC), written, directed and produced by brothers Joel and Ethan Coen, the same talents behind the lighter 1997 kidnapping comedy "Raising Arizona" (7 p.m., Fox Movie Channel).
Series notes
Gina needs her own salon on "Joey" (8 p.m., NBC) … Birth defects corrected on "Extreme Makeover" (8 p.m., ABC) … Wrestling on "WWE SmackDown!" (8 p.m., UPN) … cameos on "Will & Grace" (8:30 p.m.).
Late night
Will Smith and Tom Brady appear on "Late Show with David Letterman" (11:35 p.m., CBS) … Jay Leno hosts Ewan McGregor, Nicole Richie and Jorge Drexler on "The Tonight Show" (11:35 p.m., NBC) … Diane Sawyer, Gavin Rossdale and Xzibit appear on "Jimmy Kimmel Live" (12:05 a.m., ABC).
Local journalism is essential.
Give directly to The Spokesman-Review's Northwest Passages community forums series -- which helps to offset the costs of several reporter and editor positions at the newspaper -- by using the easy options below. Gifts processed in this system are not tax deductible, but are predominately used to help meet the local financial requirements needed to receive national matching-grant funds.
Subscribe now to get breaking news alerts in your email inbox
Get breaking news delivered to your inbox as it happens.
---