News > Spokane
House backs $100 million for schools
Thu., March 10, 2005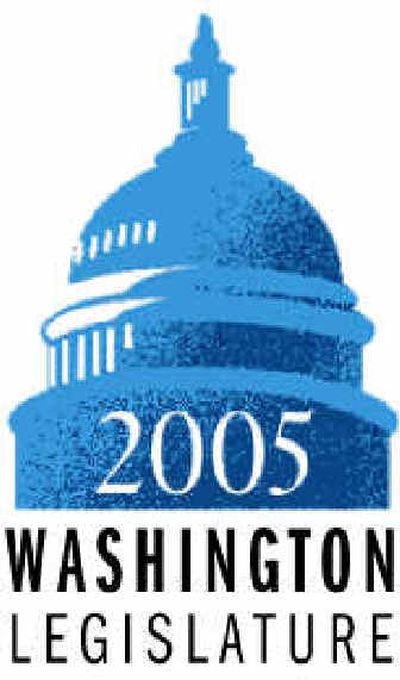 OLYMPIA – With tens of thousands of Washington schoolchildren learning inside portable classrooms, the state House of Representatives on Wednesday overwhelmingly approved an additional $100 million for school construction over the next two years.
"This Legislature has clearly failed our children," said Rep. Hans Dunshee, D-Snohomish. "We have too many portables and too many crumbling schools."
Most Republicans voted against the Democrat-sponsored bill, with many saying the state should be weighing its budget priorities, not simply going deeper into debt. But a few Republicans – including some local lawmakers – broke ranks to vote for the extra school money.
"It (the bill) is not an evil intent to raise people's taxes," said Rep. Don Cox, R-Colfax, who sided with the Democrats. "It's got a very practical purpose."
The bill passed 66 to 31 and now heads to the state Senate.
Getting more state construction money is a priority for Spokane Public Schools, with the district planning to replace three elementary schools, modernize two high schools and build a fitness facility for Ferris High School over the next few years. Local voters two years ago approved a $165 million bond for those and other construction projects.
But Spokane – like school districts around the state – is now trying to cope with construction costs that are much higher than anticipated, said Associate Superintendent Mark Anderson. Timber prices have driven up the cost of wood panels while surging demand in China has made steel more costly, he said. District officials are worried that if the state doesn't come up with more construction dollars, they'll have to delay some projects, causing a cascade of delays in subsequent modernizations or replacements of local schools.
Also, Anderson and Cox both said, state formulas fail to account for the fact that students today need more space for high-technology learning and work groups.
"They're still funding us on the old straight rows in a small classroom," Anderson said.
Without the state money, Cox said, school districts end up asking property owners to pay more through local levies.
"That's also money out of the taxpayer's pocket," he said.
House Bill 2170's prime sponsor, freshman Rep. Larry Springer, D-Kirkland, said there's a backlog of nearly $800 million in unmet school construction needs statewide. According to the state Superintendent of Public Instruction's office, school districts are using more than 4,000 portable classrooms. More than half of the state's schools are more than 30 years old.
Republicans, however, pointed out that the $100 million would be raised by selling long-term bonds.
"We're just raising the amount of debt that we're going into. And debt has to be paid for," said Rep. Lynn Schindler, R-Otis Orchards.
If Democrats are serious about steering more money to schools, she said, they should re-examine some of the other spending, such as the millions of dollars slated to buy land for parks and trails.
"Why are we doing that, if there's such a crisis (in schools)?" she asked. Democrats, she said, "are not setting their priorities."
"This bill is kind of a panacea," said Rep. Richard DeBolt, R-Chehalis, who also voted against it. "It makes us feel that we're doing more than we are."
Local journalism is essential.
Give directly to The Spokesman-Review's Northwest Passages community forums series -- which helps to offset the costs of several reporter and editor positions at the newspaper -- by using the easy options below. Gifts processed in this system are not tax deductible, but are predominately used to help meet the local financial requirements needed to receive national matching-grant funds.
Subscribe now to get breaking news alerts in your email inbox
Get breaking news delivered to your inbox as it happens.
---