News > Features
Keep clear of mother-in-law's web of deceit
Thu., March 10, 2005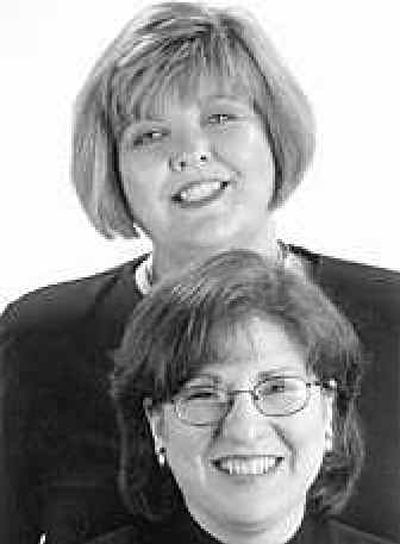 Dear Annie: My sister-in-law, "Diane," recently started a small business, and my mother-in-law, "Annette," has been helping her. They agreed to split the profits. Business was slow at first, and there were no profits after the bills were paid. Annette complained to everyone who would listen that she wasn't making any money.
One day, Annette confessed to me that if a customer pays in cash, she just pockets it. I was appalled, but my husband said to keep quiet. Six weeks later, Diane called me, frantic, because money and inventory were missing. She asked for my help, and I told her what I knew about Annette. Diane was horrified and furious.
Three weeks ago, when the books were off again, Diane confronted her mother, who then said all kinds of vicious things about me. In retaliation, I spilled the beans to Diane about the nasty things Annette had said about her – and there were plenty.
Diane trusts me and knows I am telling the truth. Annette is taking her anger out on the grandchildren, and badmouthing my husband and me to whoever will listen. But this month, the books were right on.
My mother-in-law has a long history of lying and rotten behavior, but everyone writes it off as a personality disorder. I cannot fathom stealing from my own child and am outraged by her subsequent hostility. Should I confront her? – And You Think Your Mother-in-Law Is Bad?
Dear AYTYMILIB: What are you hoping to accomplish? Annette sounds as if she isn't playing with a full deck, and unless she is willing to seek professional help to readjust her behavior, nothing will change. You do not have to maintain contact if she is mean to your children, but please don't add fuel to the fire. Let your husband deal with his mother as he wishes, but you should steer clear.
Dear Annie: I am in my early 50s, and my boyfriend, "Wallace," is 10 years younger. We've been together for two years. Wallace seems to suffer from low self-esteem. Every time I compliment him, he has trouble accepting my words. Last night, I told him he had beautiful eyes (he really does), and he replied, "No, I don't."
This happens every time I comment positively about him. I love him very much, and it frustrates me that he questions my sincerity. How can I handle his negativity and lack of self-esteem? – New Jersey
Dear N.J.: Wallace isn't questioning your sincerity. He simply doesn't know how to receive a compliment. So teach him. Next time you compliment him and he responds negatively, look him in the eye and say, "Wallace, I want you to say only the words, 'Thank you.' Try it." It might take some practice and many reminders, but this simple form of behavior modification can work.
Dear Annie: I am responding to "Furious Niece in Redding, Calif.," who complained that the minister who officiated at her uncle's funeral knew nothing about the deceased or the family.
Ministers often are called on to perform funerals for people they never knew. This can happen if the deceased was not a member or rarely attended church. It also can happen when the deceased lived elsewhere and was brought home for burial.
Most experienced ministers can find tactful ways to avoid awkward situations, but perhaps this particular family hadn't provided the minister with enough information and he had to improvise in order to conduct a service that lasted longer than five minutes. – Roanoke, Va.
Dear Roanoke: You have made some good points. However, funerals are times of grief for the family members, and they often aren't thinking about such details. We would hope that a conscientious minister who is unfamiliar with the deceased would make a greater effort to get the necessary information.
Local journalism is essential.
Give directly to The Spokesman-Review's Northwest Passages community forums series -- which helps to offset the costs of several reporter and editor positions at the newspaper -- by using the easy options below. Gifts processed in this system are not tax deductible, but are predominately used to help meet the local financial requirements needed to receive national matching-grant funds.
Subscribe now to get breaking news alerts in your email inbox
Get breaking news delivered to your inbox as it happens.
---