News > Features
Natural remedies may be ineffective
Thu., March 10, 2005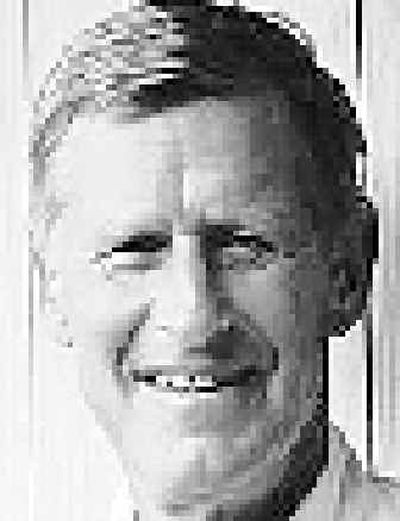 Dear Dr. Gott: Please discuss age-old alternative herbal therapy for women. Herbs such as dong quai have estrogenlike effects for menopause; raspberry leaf tea for "normalizing" the womb and making for easier childbirth; rue, pomegranate and Queen Anne's lace seed are used for preventing pregnancy.
Dear Reader: Herbal remedies are not generally effective in treating or curing medical ailments. Moreover, their manufacture is not stringently controlled. This is important because many herbs are poisonous.
Therefore, the absence of quality control means that the consumer really has no guarantee of how much (or how little) is available in a certain remedy.
For these reasons, most responsible physicians disdain the use of herbal therapy. There are better alternatives available through the medical profession.
Incidentally, the last three compounds you mention contain absolutely no contraceptive properties.
To give you related information, I am sending you a copy of my Health Report "Fads II: Herbs and Other Healing Fads." Other readers who would like a copy should send a long, self-addressed, stamped envelope and $2 to Newsletter, P.O. Box 167, Wickliffe, OH 44092. Be sure to mention the title.
Dear Dr.Gott: My shoulders "crack" involuntarily when I raise my arms. About a year ago, I was in a car accident in which I had severe whiplash injuries. Should I be concerned?
Dear Reader: "Whiplash" refers to acute strain of the bones and ligaments in the neck, leading to a sore neck and shoulders, headache and pain on turning the head. Ordinarily, these symptoms are not permanent and will disappear after several months.
I believe that your cracking shoulders are not related to whiplash. Rather, this symptom suggests arthritis or calcium deposits in or around the shoulder joints for which you should be examined by an orthopedic surgeon. After X-raying you, the specialist should be able to prescribe medicine, such as anti-inflammatory drugs or special exercises that will ease the cracking.
Dear Dr. Gott: What effect does cigarette smoke have on small children who are in the same room with a smoker?
Dear Reader: Children exposed to "passive" or "sidestream" cigarette smoke have a higher incidence of respiratory infections. It is not yet known whether these youngsters suffer major consequences, such as emphysema and lung cancer, later in life.
The parent who is imprudent enough to smoke owes it to his or her children to make sure that they don't inhale tobacco smoke. This is why the good Lord invented garages: a place where smoking parents can go to protect their children's air supply.
Local journalism is essential.
Give directly to The Spokesman-Review's Northwest Passages community forums series -- which helps to offset the costs of several reporter and editor positions at the newspaper -- by using the easy options below. Gifts processed in this system are not tax deductible, but are predominately used to help meet the local financial requirements needed to receive national matching-grant funds.
Subscribe now to get breaking news alerts in your email inbox
Get breaking news delivered to your inbox as it happens.
---