News > Business
We owe a debt of gratitude to West Side
Thu., March 10, 2005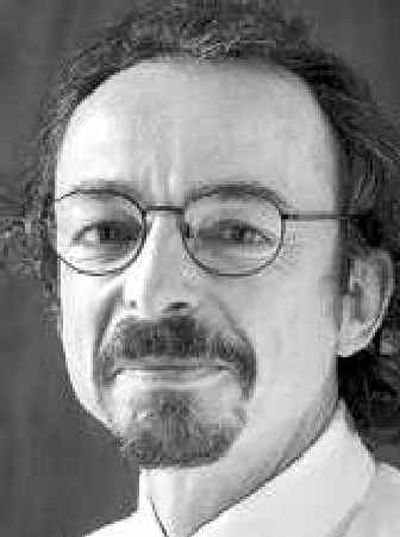 With the U.S. Senate ready to pass a sweeping bankruptcy reform bill, it's time for most Eastern Washington and North Idaho residents to kick back and say "So what?'
We may lament the generally low wages hereabouts, but the flip side of life in the semi-middle class is the security of knowing the new bill will not have much bite. The reason? A means test pegged to median incomes in the two states.
Now, regardless of income, individuals can file a Chapter 7 bankruptcy that allows them to walk away free after handing most assets over to the court. Unsecured creditors, mostly credit card issuers, have no claim on the assets, and little chance of getting much back after everything is liquidated.
The alternative has been a Chapter 13, which requires a more diligent effort on the part of the debtor to repay at least some of his or her debts.
Under the bankruptcy bill, a debtor whose household income barely exceeds the state median may have to file under Chapter 13 and repay at least $6,000 over five years — $100 a month — as the language now stands. That may seem like very little, but for many residents of our region that's their utility payment.
Most debtors prefer to file a Chapter 7, but Bankruptcy Court judges have the discretion to convert the filing to a Chapter 13 if they determine the money is there to make creditors at least partially whole. The means test limits a judge's discretion. If a household's income exceeds the median for the state, they will probably end up in Chapter 13 bankruptcy, and the financial obligations that go with it.
The median household incomes in Washington and Idaho were $49,771 and $38,242, respectively, in 2002. The only Eastern Washington county with a median income above Washington's was Benton. Benton has since fallen below the state median. Spokane's median income that year was $39,320. Although every household filing bankruptcy will be measured individually against the income threshold, clearly most of us living on this side of the Cascade Curtain will have no problem staying below the median, and so remain eligible for Chapter 7.
Eastern Washington bankruptcy filings declined almost 10 percent last year. Individual filings also were down nationally.
According to a sampling taken of Eastern Washington bankruptcy filings between September 2003 and March 2004, only about three percent of Chapter 7 filings would be subject to a conversion to Chapter 13 under the means test.
You can thank those fat-cat West Siders for keeping us out of the deeper bankruptcy waters.
As for Idaho, Kootenai County was one of nine over the state median. With the influx of still more wealth, you can assume the median there has increased from the $39,108 that prevailed in 2002.
Not that the test results should be regarded as a "Get Out of Debt Free" card. The nominal objective of The Bankruptcy Abuse Prevention and Consumer Protection Act is a good one; discourage free spenders who stiff creditors. Eventually, all consumers pay for that extravagancy.
Same with our hospitals, which are drowning in bad debt. Sacred Heart Medical Center in 2004 wrote off 720 accounts worth more than $800,000. One study shows half of all bankruptcies filed by the elderly are related to medical bills that will be tougher to shed in the future.
But many credit card companies are as guilty of abuse as their customers. They jack up interest rates. Push cards on the clueless and credit-less. And have the nerve to whine while, in 2004, having their best year since 1988.
"This is the wrong approach," says Wenatchee attorney Eric Bakke, who represents small banks and credit unions with claims against bankrupt customers. Bakke is also the president of the Eastern Washington Bankruptcy Bar Association, but he underscores he does not speak for the group.
The bill, all 500 pages of it, will have unintended consequences, he predicts.
For example, debtors have been able to "cram down" the debt on their vehicle to its present value. No more. A truck purchased for $30,000 with no down payment depreciates as soon as it comes off the dealer's lot. If the buyer is in bankruptcy six months later, he or she will be responsible for the full amount of the unpaid balance in court no matter the depreciated value. Buyers will just hand the keys to their lender.
"We're going to end up with a bunch of used cars," says Bakke, who foresees a flooded used car market.
Also, many bankruptcy lawyers may not be able to get malpractice insurance. Unlike any other law, the bankruptcy law will hold lawyers liable for the accuracy of every financial statement submitted by their clients. Bakke says attorneys are already getting letters from insurance companies advising them of potential premium increases.
Many consumers will not get any credit, he warns, adding that there will be a rush to the courthouse by debtors trying to get cases filed before the new law takes effect six months after enactment.
One decidedly good feature of the bill is an amendment submitted by Sen. Maria Cantwell, D-Wash., that will strip from filing documents information like Social Security numbers that exposed debtors to potential identity theft.
The rest of the bill seems to impose a lot of new obligations on debtors and few on creditors, many of whom have been all too willing to overfeed their customers. It will take more responsible behavior by both sides to really break the bankruptcy habit.
Local journalism is essential.
Give directly to The Spokesman-Review's Northwest Passages community forums series -- which helps to offset the costs of several reporter and editor positions at the newspaper -- by using the easy options below. Gifts processed in this system are not tax deductible, but are predominately used to help meet the local financial requirements needed to receive national matching-grant funds.
Subscribe now to get breaking news alerts in your email inbox
Get breaking news delivered to your inbox as it happens.
---