A&E > Entertainment
Online DVD rental services offer home entertainment solutions for the busy – or forgetful
Fri., March 11, 2005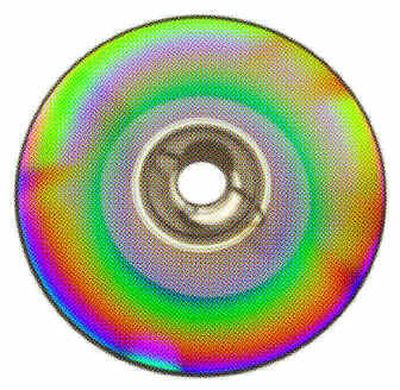 LIKE MANY PARENTS with small children, Jon Snyder doesn't have the time to pursue one of his favorite activities: watching movies. Snyder, 36, publisher of the Spokane-based tabloid magazine Out There Monthly, has his evenings full just trying to get the kids, one age 5 and the other barely 9 months, down for the night.
"I don't know how it works in every household," Snyder said, "but for us, we spend about an hour and a half getting one kid to bed. And the baby is teething now, so by the time we get them to sleep, we're almost too dead to watch a full-length movie."
Which is why, Snyder says, he's thinking about resuming his subscription to the mail-order movie house Netflix.
In addition to movies, he said, "They offer so many TV shows, and TV shows are shorter in time. Plus, we have a laptop, so sometimes we can watch them in bed and the baby won't wake up."
Not that many years ago, movie fans such as Snyder had a far harder time seeing anything other than what was on television. Not only was computer technology more primitive, but the viewing material available on video or DVD was far more limited.
Even worse, you had to drive to your neighborhood video store and pull the movie you wanted off the shelf – assuming, of course, that any copies were left.
Times have changed. And for the home-movie fan, they're only getting better.
If you can't go to the video store, the store is happy now to come to you.
Thanks to such online rental DVD services as Netflix, or those offered through Wal-Mart and most recently Blockbuster, not to mention in-home services such as the Disney-sponsored MovieBeam and the special features of cable-TV companies (Comcast) and satellite-television companies (DirecTV), a wide range of films is available to virtually anyone willing to pay a relatively modest monthly fee.
All of these services have threatened the traditional on-site video retail store. And at least for the moment, the online DVD rental services are getting the most attention.
The why of this is simple: The three major services – Netflix, Wal-Mart and Blockbuster – are in the midst of a cut-throat price war.
Netflix ( www.netflix.com), which pioneered online DVD rentals in 1998, boasts an inventory of some 16 million DVD copies of more than 35,000 titles in 250 genres. It set the standard that makes renting DVDs online as easy to use as mailing a letter to Mom. All you need is a computer, a credit card and a home address.
By choosing a monthly pricing scheme that ranges from $11.99 to $47.99, members on the low end can rent four DVDs each month (two titles at a time) while those at the top can rent as many as they want (eight titles at a time).
The movies arrive in their own special envelopes, with return postage prepaid. When done, the subscriber simply places the discs back in the same envelopes and puts them in the mail.
And there are no late fees. Ever.
The formula has earned amazing market power. Over the past few years, wrote business reporter Dawn Chmielewski of the San Jose Mercury News, "DVDs soared in popularity and Netflix quickly came to dominate the online rental market. The company's success at marketing classic movies and indie films has made it the darling of both Hollywood and the art house crowd."
At the end of 2004, Netflix had 2.6 million subscribers.
It was only a matter of time before someone came along to issue a challenge. First it was Wal-Mart ( www.walmart.com), which in 2003 duplicated Netflix's business scheme (no late fees, due dates, shipping charges). And Wal-Mart recently lowered its monthly fee to $12.97 with a 30-day free introductory trial.
But you can rent only two movies at a time, and at 16,000 films, Wal-Mart's inventory is less than half of Netflix's. Wal-Mart has managed to attract only 250,000 subscribers, according to Adams Media Research, a company that tracks and analyzes film and digital media markets.
Then came Blockbuster ( www.blockbuster.com), the 9,000-strong video-store behemoth. Having captured roughly 40 percent of the domestic video rental market, Blockbuster entered the online business in August and, reports Adams Media Research, already has attracted some 500,000 subscribers.
Some of the company's marketing schemes have proven controversial. Some 37 states, including Idaho, are investigating Blockbuster and its "No Late Fees" ads, which debuted on national television in December (the Washington State Attorney General's Office doesn't comment on current cases, a state official said).
Turns out the claim is a bit misleading, if technically true. No, there are no more late fees for in-store DVD, movie or game rentals. But once seven days have passed, you effectively buy them. The cost either gets charged to your credit card, or it's charged to your account, and you're presented with the bill the next time you try to rent something.
"You have a 30-day window from the day we sell it to you to get a refund," explained a clerk at a Spokane Blockbuster outlet, "minus a $1.35 restocking fee" ($1.25 plus tax).
"It's really not misleading," the clerk said. "There's no late fees on the product. The restocking fee is a totally separate issue."
Despite these claims, New Jersey's attorney general filed a lawsuit charging that Blockbuster's ads "are fraudulent and deceptive."
If nothing else, the controversy shows just how aggressive Blockbuster has gotten. Among the newer in-store discount programs are the company's Movie Pass and Movie Game passes, which for a set monthly fee allow you rent up to three movies or games at a time.
And now the company is going head-to-head with Netflix by offering its own mail-order DVD rental service.
With a $14.99 monthly fee ($9.99 for the first month) and 30,000 inventory, the service works identically to Netflix – up to three movies or video games at a time with free mailing. Add in two free coupons a month for in-store rentals, and what you have is a deal.
Which is good news for the movie-watching public. Capitalism always works best when we consumers have choices.
Spokane movie fan Heidi Gann, who says she watches between three and four movies a week with her partner Paul DePalma, loves the personal touch the Netflix Web site offers.
"What happens is that you rate the movies that you have," she said, "and the more you rate, the more they can hone in on your tastes and recommend movies. They'll recommend movies that you've never heard of that are terrific."
Orange County (Calif.) Register reporter Mary Jo Fisher echoes Gann's feelings. After giving Wal-Mart, Blockbuster and Netflix a four-month trial, Fisher discovered that "all three services had generally prompt service, the discs worked fine and the mail-back system was easy to use."
After rating each on turnaround time, price and availability, she did choose Netflix, if only barely.
But her overall conclusion was that the winner is – we movie fans.
"Whichever company I use, I'm just glad they're out there," Fisher said. "I will never have to pay a video store a late fee again."
Nor, if you're Jon Snyder, wake the baby.
Local journalism is essential.
Give directly to The Spokesman-Review's Northwest Passages community forums series -- which helps to offset the costs of several reporter and editor positions at the newspaper -- by using the easy options below. Gifts processed in this system are not tax deductible, but are predominately used to help meet the local financial requirements needed to receive national matching-grant funds.
Subscribe to the Spokane7 email newsletter
Get the day's top entertainment headlines delivered to your inbox every morning.
---