A&E > Entertainment
Reconstructive shampoos promise hair repair
Fri., March 11, 2005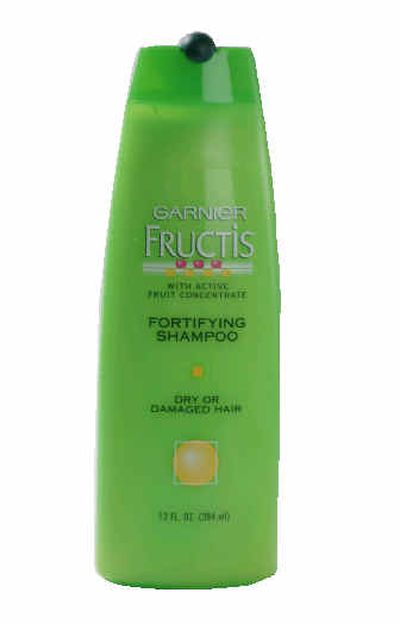 It's a good thing hair is rooted firmly to our pate, given how cruelly we treat it. Forced to endure indignities like chemicals, blow dryers, hot curlers and flat irons, it's a wonder strands don't regularly fall away in clumps. For every beauty woe, however, there is an avowed solution. In this case, there are choices aplenty when it comes to shampoos meant for damaged 'dos. We randomly selected three, then our testers let them go to their heads.
I.S.H. Ionic Shampoo
With "hair renewal crystals," $17.99 for 8 fluid ounces
Pre-test tress stress: "Coloring, twice-daily blow-drying, lots of styling product. My hair should be totally fried."
Hair healing: "No-nonsense, almost medicinal scent signaled … something. Mostly lots of lather and tamed locks that combed out easily post-shower."
Locks of love? "I was hoping for super-shiny, super-soft hair. I got the soft part, but the shine never shone. Maybe it's the blow dryer's fault?"
Joico K-Pak Reconstruct shampoo
For damaged hair, $12.99 for 10.1 fluid ounces
Pre-test tress stress: "Oft-faded highlights, remnants of a bad body wave, erratic attempts at home- coloring, plus general negligence."
Hair healing: "Worked fine – nice smell, good lather, hair left relatively smooth."
Locks of love? "Gotta say that the Pantene Pro-V series, bought in big vats at Costco, seems to do the same job."
Garnier Fructis Fortifying Shampoo
For dry or damaged hair, $2.74 for 13 fluid ounces
Pre-test tress stress: "OK, so I C-O-L-O-R my hair – but just for the past three years."
Hair healing: "Shouldn't this smell like … fruit? Lathers nicely but leaves my hair on the fly-away side."
Locks of love? "I think I can do better, even for the price."
Local journalism is essential.
Give directly to The Spokesman-Review's Northwest Passages community forums series -- which helps to offset the costs of several reporter and editor positions at the newspaper -- by using the easy options below. Gifts processed in this system are not tax deductible, but are predominately used to help meet the local financial requirements needed to receive national matching-grant funds.
Subscribe to the Spokane7 email newsletter
Get the day's top entertainment headlines delivered to your inbox every morning.
---