News > Business
America's new CEOs: Big egos needn't apply
Thu., March 17, 2005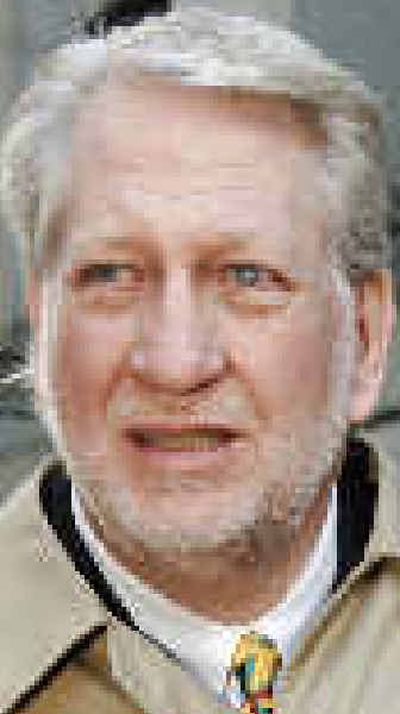 NEW YORK — Wanted: Chief executive to lead major company. Must be proficient in accounting and finance, values being a team-player, understands current regulatory environment. Oversized egos need not apply.
The new credentials for CEOs are being drawn up not just by executive search committees or corporate boards. They are coming, too, from shareholders and even from jury boxes — where the verdict is loud and clear about what is appropriate behavior for top executives.
The guilty-on-all-counts verdict Tuesday for former WorldCom Inc. CEO Bernard Ebbers was a dramatic example, but just one of several instances in many forums where the kings — and queens — of industry have been called sharply to account.
No one is expecting CEOs to fade into the backdrop of corporate America as a result. Executives are being reminded to put their businesses, their employees and their shareholders first — and to be responsible for how their businesses operate, however.
Ebbers was convicted of engineering the colossal accounting fraud that sank his telecommunications company, leaving thousands of employees without jobs and leading to the biggest corporate bankruptcy in U.S. history.
The jury's decision can be read this way: CEOs can't "be" the company one day and then, the next, try to divorce themselves from what happened at the company.
A similar judgment is coming from shareholders, who got badly burned as a result of the corporate scandals in recent years. Now, they are taking a more active role in making sure the CEO's role is better defined, and that boards pick the right executives to fill it.
At Walt Disney Co., protests from shareholders led to CEO Michael Eisner losing his title of board chairman last year, and likely pushed the company's directors to come up with a successor in a timely fashion. Disney president Robert Iger this week was tapped to succeed Eisner in October, and is expected to bring with him a less tyrannical, more welcoming management style.
For their part, boards are stepping up their oversight, too, and not just acting as rubber stamps for executives' agendas. In large part that's because they know that they could be personally liable for what goes wrong during their watch.
This week, American International Group Inc. forced the retirement of Hank Greenberg, who ruled as an iron-fisted CEO for 37 years at the insurance and financial services company that now faces a regulatory probe.
Should a CEO compromise ethics, boards aren't hesitating to show him the door. Boeing Co.'s board quickly removed CEO Harry Stonecipher earlier this month after he acknowledged an affair with a female Boeing executive which included graphic e-mail exchanges between the two.
And most importantly, the boards are moving away from their own love affair with superstar executives — those who seem to spend as much time promoting themselves as the companies they work for — and more toward smart, qualified candidates who can build shareholder value.
They want people who can connect with employees up and down the ranks, and who favor a more open-door approach. A CEO that is insulated at the top won't hear about troubles brewing down below.
Maybe Martha Stewart was on to something when she made her first appearance last week at her namesake company after she was released from her five-month prison sentence.
Gone was the aloof perfectionism on which Stewart built her name and her business. She pledged to reach out to a broader public, to be more concerned with people. She praised her staff and promised to share credit with them in the future.
Now that is a real executive-attitude adjustment, front and center.
Local journalism is essential.
Give directly to The Spokesman-Review's Northwest Passages community forums series -- which helps to offset the costs of several reporter and editor positions at the newspaper -- by using the easy options below. Gifts processed in this system are not tax deductible, but are predominately used to help meet the local financial requirements needed to receive national matching-grant funds.
Subscribe now to get breaking news alerts in your email inbox
Get breaking news delivered to your inbox as it happens.
---