News > Idaho
Hart's fill-in gets his measure through
Thu., March 17, 2005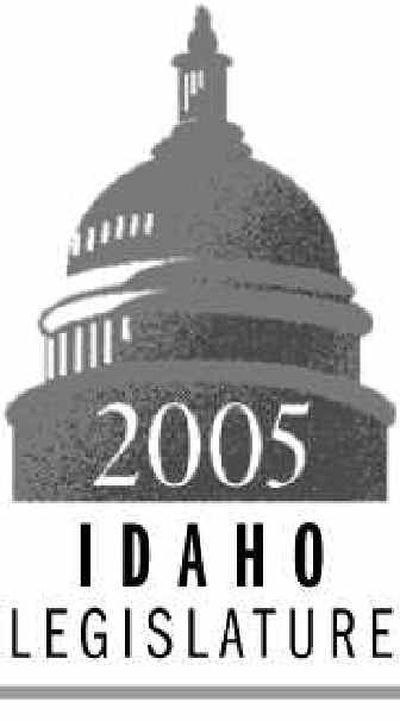 BOISE – First-term Athol Rep. Phil Hart got his first major bill through a House committee Wednesday – despite being 400 miles away while two lawmakers "pulled a fast one" on his replacement.
"I was completely caught off guard," said Tina Jacobson, Hart's substitute, on finding out the House Revenue and Taxation Committee was going to hear the bill that would give surplus money from tax-deed auctions of property back to the owner.
Despite objections from the Idaho Association of Counties, the committee easily passed HB 307 and sent it to the full House.
Hart has been in North Idaho the whole week trying to move his engineering business out of its office. The downtown Coeur d'Alene building where the office is located had been scheduled to be torn down next month, Hart said, but good weather prompted the architect to move the bulldozing up.
"I had to get stuff out of here right away," the Republican said in a phone interview.
So, instead of asking committee Chairwoman Dolores Crow, R-Nampa, to hold off on the bill, he planned to have GOP Rep. Tom Loertscher of Iona, the co-sponsor, carry the legislation.
But Loertscher and Hayden Rep. Jim Clark persuaded Jacobson that she had to present and defend the bill.
"They pulled a fast one on her," Hart said. "I had no idea they were going to do that."
Hart's bill would ensure property owners get the excess money from a tax-deed auction after a 3 percent penalty on the gross sale amount is enforced. Currently, the remaining money is divided between the taxing districts in the county.
"There is a flaw in the tax code," Jacobson told the lawmakers. "The owner of record loses the entire equity that's been built up."
But Kerry Ellen Elliott, a lobbyist for the IAC, said the bill forces county treasurers to become "de facto real estate agents" and takes away any incentive an owner would have to resolve tax delinquencies on hard-to-sell property before the county gets involved.
"Any property that the county deals with has been delinquent for three years," Elliott said. "There's been no effort to make payments to any tax district for that long."
Hart said he put the 3 percent penalty in the bill in case there were owners who didn't have hardship cases or were unwilling to deal with the situation.
The owners "owe back taxes and any administration fees," Hart said. "I don't believe they owe any remaining equity. It's being taken without due process."
The legislation was inspired, he said, by several cases in North Idaho, including the McGuckin case four years ago in Bonner County. JoAnn McGuckin's 40 acres on Garfield Bay were sold at auction for unpaid taxes after a standoff in 2001 that garnered widespread media attention. Her children and pack of dogs held off law enforcement for five days.
McGuckin then sued the county to recover the difference between her $8,445 tax debt and the $53,000 the property drew at auction, but lost in court.
"It's an important bill," said Clark. "The law needs to be changed."
Former Rep. Charles Eberle, R-Post Falls, proposed similar legislation unsuccessfully last year.
Jacobson ran against Rep. Hilde Kellogg of Post Falls in the 2000 Republican primary, but lost. Jacobson filled in for Hart on Monday, Tuesday and Wednesday.
Local journalism is essential.
Give directly to The Spokesman-Review's Northwest Passages community forums series -- which helps to offset the costs of several reporter and editor positions at the newspaper -- by using the easy options below. Gifts processed in this system are not tax deductible, but are predominately used to help meet the local financial requirements needed to receive national matching-grant funds.
Subscribe now to get breaking news alerts in your email inbox
Get breaking news delivered to your inbox as it happens.
---