News > Spokane
House passes Ormsby bill to reduce homelessness
Thu., March 17, 2005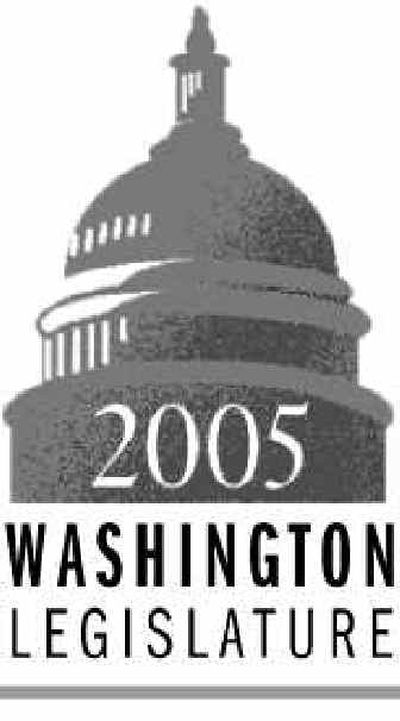 OLYMPIA – Despite Republican objections, the state House of Representatives has approved a local lawmaker's $13-million-a-year plan to cut homelessness.
"Where I grew up, I was taught that the measure of an affluent society is how well we treat our most vulnerable," said Rep. Timm Ormsby, D-Spokane, the prime sponsor of House Bill 2163.
The bill, approved 51-45 shortly before midnight Tuesday, would tack a $10 surcharge onto any document recorded by a county auditor.
Most of that money will be used for low-income housing. It would also require a comprehensive census of the homeless within a year.
"We have a problem in our state," said Rep. Mark Miloscia, D-Federal Way. "Let's reduce and end this stain on our state."
The current network of homeless shelters houses an average of 4,763 people a night, leaving an estimated 11,700 unsheltered, according to the state Office of Financial Management.
To house those folks would cost an additional $52 million a year, the agency estimates. Therefore, "an additional $39 million in private, foundations, federal and local funding would need to be leveraged into the effort."
Republicans called the bill well-intentioned but said that there's no logical relationship between filing legal documents and homelessness.
"It's add-on, add-on, add-on, and I think that most of our taxpayers will find our generosity a little too expensive," said Rep. Jim Clements, R-Selah.
Others argued that the state will become a magnet for homeless people.
"We are sending the message that this is a good place to be homeless," said Rep. Dan Roach, R-Bonney Lake.
"Are we solving the problem or are we simply opening the door and issuing an invitation to everyone who is homeless to come to Washington state?"
Democrats said that it's hard for homeless children to learn – and that more than 40 percent of them don't come to school at all.
Providing mental health care to homeless people is much more expensive for the state than treating people with a stable home and fixed address, said Rep. Jeannie Darneille, D-Tacoma.
Local journalism is essential.
Give directly to The Spokesman-Review's Northwest Passages community forums series -- which helps to offset the costs of several reporter and editor positions at the newspaper -- by using the easy options below. Gifts processed in this system are not tax deductible, but are predominately used to help meet the local financial requirements needed to receive national matching-grant funds.
Subscribe now to get breaking news alerts in your email inbox
Get breaking news delivered to your inbox as it happens.
---