News > Voices
Obsession with Zags offers some benefits
Thu., March 17, 2005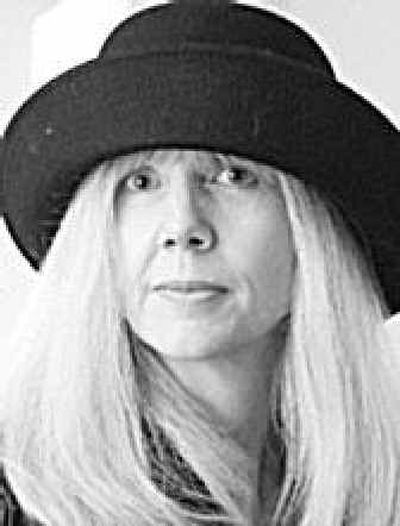 While I was watching a sitcom, the Zags' score scrolled across the screen. They were a tad behind in the West Coast Conference championship game, and before hitting the hay that night, I knew I'd be checking the score.
Why, you ask?
Working in an office with Zag-aholics is the answer. In our office, as in many across the Inland Northwest, the outcome of a Zags game dictates the tone when next we meet to toil away the 8-to-5 workday.
To set the record straight, I'm just as happy for the Zags as the next person when they win or make it to the NCAA Tournament. I also manage to remain happy if they lose.
And that's what separates me from the rest of Spokane. How well the Zags do on the court is not a precursor for a rotten day, week or season.
Sports fanaticism is nothing new. The Super Bowl and World Series create havoc in bars and, on occasion, rioting in the streets. Fans take sports to the extreme and way too personally.
Back in our little neck of the pine trees, we have yet to hit the streets with wild victory bashes, but as the Zags chalk up another year of damn good basketball, the win-addiction serum is seeping into the veins of GU fans quicker than the BNSF refueling depot leaks into the aquifer.
We are now part of "the-don't-say-a-bad-thing-about- the-Zags-or-you-die" fan syndrome that exists only in strange, faraway places like California. And if we ain't there yet, we're tottering on the edge of Zagmania neurosis, that's for sure.
What I find amazing is that so many don't want to admit it, which has sparked this inquiring mind to ask: When does obsession become obsessive?
And who better to ask than a zealous Zag fan? The shocked look should have been my clue for what was to follow.
"What obsession? There's no obsession," my co-worker said, somewhat offended.
"Let me put it another way. How come you can rattle off names, stats, ranking and how many baskets are slam-dunked by each Zag, but you can't find your car keys?"
If looks could kill, I would've been hacked into small pieces and fed to the Bulldogs.
"It's not obsession," he repeated. "It's strategy, technique, kinship, camaraderie, alma mater pride. We're just having a good time!"
"So why does your blood boil when the Zags – God forbid – lose?"
I learned there are different avenues of defensiveness. Each question was met with an uncomprehending look and a bit of ruffled feathers.
People don't want to believe there's an obsessive quality mingling with their "Go Zags!" love affair. Beneath their response of "I like to see 'em win!" is a maniacal undertone of "I am not fanatical or loony. I'm not! I'm not! I'm not!"
As we all know, when confronted with "obsession," the inclination is to deny … and they did. I was getting nowhere in my quest.
So I took a glance at the advantages that Zagmania brings to our community. I wandered onto the Zags Web site to soak in the ambience of Zagdom.
First of all, the nationally known Zags put Spokane on the map. We can say we're from Spokane, but recognition comes when you say, "You know, home of the Zags?"
This is good because if, by some strange quirk of Republican muscling, we become a state divided, the Zags' notoriety will ensure Spokane's existence.
In addition, coming from Zagtown can add that needed zing to an awkward dinner conversation. Simply say, "How 'bout them Zags!" and a plethora of feedback will follow.
There's the new dazzling McCarthey Athletic Center. It's state of the art with plasma screens catching everything your eyes didn't – including Kiss the Girl night.
And there's no disputing the added revenue for Spokane as the games draw out-of-towners.
The Zags also help the community. Under the Gonzaga Athletes Mentoring for Excellence (ingeniously given the acronym GAME) program, the team mentors at-risk students on a monthly basis. The Zags team up with Vanessa Behan Crisis Nursery in the Hoops With a Heart program and spend a day with cancer-stricken children at Camp Good Times.
You know, between you and me, at times obsession can be a good thing for a community. But don't tell the Zag fans that.
Local journalism is essential.
Give directly to The Spokesman-Review's Northwest Passages community forums series -- which helps to offset the costs of several reporter and editor positions at the newspaper -- by using the easy options below. Gifts processed in this system are not tax deductible, but are predominately used to help meet the local financial requirements needed to receive national matching-grant funds.
Subscribe now to get breaking news alerts in your email inbox
Get breaking news delivered to your inbox as it happens.
---