News > Features
Velvet's Weiland finally comes out of the black
Thu., March 17, 2005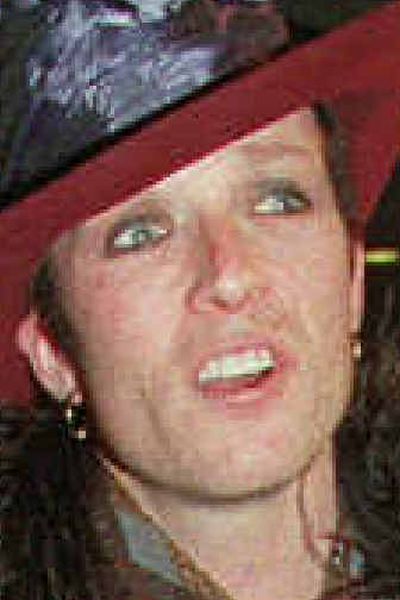 LONG-TROUBLED VELVET REVOLVER frontman Scott Weiland says he's off drugs for good. Weiland, whose band won a Grammy last month, credits his sobriety of more than a year to seeing his second marriage crumble because of his addiction.
"The prospect of losing my wife and my children changed everything," he tells Esquire magazine. "I don't think anymore about getting high."
Weiland, 37, said he tried cocaine in high school and had moved on to heroin by the time he was 24 and touring with his previous group, Stone Temple Pilots.
He was busted several times over the past decade, but said he was motivated to clean up his act and try to get his family back after two arrests in 2003 – one for heroin and cocaine possession and the other for driving under the influence.
"Right now, for the first time in my life, I'm finally happy," he says.
It's just the way he is
Billy Joel has checked into an undisclosed rehabilitation center for treatment of alcohol abuse.
Joel, 55, entered the clinic after suffering "a recent bout of severe gastrointestinal distress," his spokeswoman said.
The singer-songwriter previously sought treatment in 2002. He has been involved in several car accidents in the past three years, though none has been linked to alcohol or drug use.
More reality from Ozzy
Ozzy Osbourne, who's claimed he cleaned up his haggard appearance by giving up drinking and drugs, now admits he had a face lift.
"I've had a face job and a new nose," says the 56-year-old former Black Sabbath frontman and MTV reality show star. "It boosted my confidence to no end."
His wife Sharon has always acknowledged she owes her perfect complexion to thousands of dollars worth of plastic surgery.
Talkin' 'bout his degeneration
British rocker Roger Daltrey reportedly is set to star in a drama pilot for the WB – in a rather odd role.
The Who singer is set to play a man who menaces a mermaid trying to live life on land in Miami.
So, Snoop is a great Dane
Rapper Snoop Dogg will make his first appearance in Denmark since 1998 at the upcoming Roskilde Festival.
First held in 1971, the festival was inspired by Woodstock in 1969.
No. 1: Who wants to turn into Clay Aiken, anyway?
There's still no public explanation why Mario Vazquez decided to drop out of the "American Idol" running, but he poked some fun at himself on Tuesday's "Late Show."
After starting to deliver one of David Letterman's trademark Top 10 lists (No. 7: "After seeing Michael Jackson, maybe I don't want to be a pop star") he abruptly left the stage after No. 4, never to return.
The birthday bunch
Guitarist Paul Kantner (Jefferson Airplane/Starship) is 64. Singer-songwriter John Sebastian (Lovin' Spoonful) is 61. Actor Patrick Duffy is 56. Actor Kurt Russell is 54. Actress Lesley-Anne Down is 51. Actor Gary Sinise is 50. Actress Vicki Lewis ("NewsRadio") is 45. Actor Rob Lowe is 41. Singer Billy Corgan (Smashing Pumpkins) is 38. Actor Mathew St. Patrick ("Six Feet Under") is 37. Actor Yanic Truesdale ("Gilmore Girls") is 36. Actress Marisa Coughlan ("Freddy Got Fingered," "Teaching Mrs. Tingle") is 31. Rapper Swifty (D12) is 28.
Local journalism is essential.
Give directly to The Spokesman-Review's Northwest Passages community forums series -- which helps to offset the costs of several reporter and editor positions at the newspaper -- by using the easy options below. Gifts processed in this system are not tax deductible, but are predominately used to help meet the local financial requirements needed to receive national matching-grant funds.
Subscribe now to get breaking news alerts in your email inbox
Get breaking news delivered to your inbox as it happens.
---