Sports
Baffling snow returns just as media arrives
Fri., March 18, 2005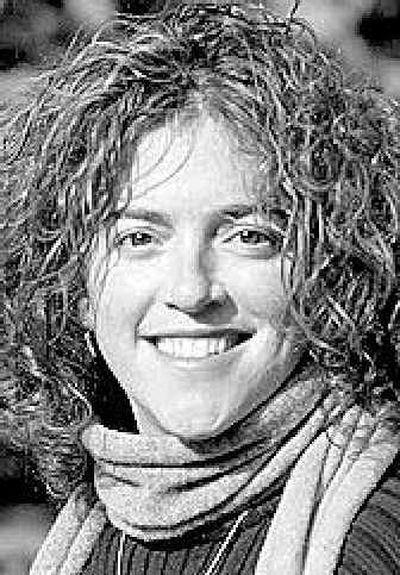 Hosting the 2005 North American Snowsports Journalists Association (NASJA) annual meeting sounded like a great idea back in 2003. That's when the Coeur d'Alene Resort submitted its bid to host this prestigious gathering of industry representatives and the media.
The plan was to show off all the great alpine and cross country skiing to be had on the uncrowded and snowy slopes of Silver Mountain and Schweitzer Mountain Resort, then wine and dine guests with the outstanding restaurants in Coeur d'Alene and Sandpoint.
This type of exposure to a group of journalists can generate great positive media about this amazing place we live and play in, and how lucky we are to enjoy such a wide variety of outdoor winter recreation. Even more, March is the perfect time, when the snowpack is at its highest, the sun is typically out and the skiing is at its best.
Is there no snow god?
While Manhattan is getting hammered with blizzards and New Mexico is reporting the highest snowpack in recorded history, we in the Inland Northwest are opening up the golf courses and recovering from the season of historically low snowfall.
NASJA is a professional group of more than 300 writers, authors, photographers, filmmakers and broadcasters from throughout North America who report on skiing, snowboarding and related topics.
We are pleased to welcome them to the region to enjoy four days of outdoor recreation. It's interesting to watch how an organizing committee that has planned this event for more than a year scrambles to entertain the group in creative ways that don't necessarily center on skiing.
The host committee consists of members from the Idaho Division of Tourism Development, The Coeur d'Alene Resort, Coeur d'Alene Chamber of Commerce, Silver Mountain, Schweitzer Mountain and Greater Sandpoint Chamber of Commerce.
The members and guests of NASJA arrived Wednesday night and will stay through Sunday. Many will attend pre- and post-conference ski trips to Big Mountain, Tamarack, Lookout Pass and Sun Valley, to name a few.
So what do you do with a group of 175 snowsports journalists when the slopes are shockingly bare? Like bees searching for honey, you'll see the group gathered at the top of the two ski resorts buzzing at what snow is left.
OK, so that will keep them busy for the first hour. Then what? Eat, drink and be merry, my friends. The participating venues have all planned veritable feasts and some members will go fly fishing, bike the Hiawatha Trail or shop and explore in Coeur d'Alene and Sandpoint. Then it will be time to eat again.
The drama turned into a thriller on Wednesday when the forecast called for 6 inches of snow.
"If that happens," said Stephen Lane, director of marketing for Silver Mountain, "I will start going to church again."
That takes us back to my earlier question. Yes, there is a snow god. The night before the group was to arrive at Silver Mountain, the resort received its largest snowfall of the year, 12 inches overnight. Now the pendulum of activity swings back toward the skiing. Schweitzer received a similar snowfall, and while it's not enough to reopen the resort, it will be enough to entertain the NASJA delegates for an afternoon or two.
Now that is a bizarre finale to a dramatic and record-breaking winter.
As far as local skiing goes, this blast of snow will keep Silver Mountain and Lookout Pass open this weekend. Silver has a fun weekend planned, including the Silver Cup and live reggae from Raggs and Bushdoktor out on the patio at the Mountain Haus.
Both ski areas are clinging to every last flake that falls and will stay open as long as conditions and business levels permit.
My optimism for the winter has slowly waned in the last six weeks. Just as I was coming to terms with the fact that the season was ending, the storm systems arrived and made me wonder: Is this prolonging the agony or is it the long-awaited winter? Only time will tell. I admit, I look forward to putting this winter to rest and to moving on. We have a long spring and summer season ahead of us and, after all, there's always 2005-06. See you then.
Local journalism is essential.
Give directly to The Spokesman-Review's Northwest Passages community forums series -- which helps to offset the costs of several reporter and editor positions at the newspaper -- by using the easy options below. Gifts processed in this system are not tax deductible, but are predominately used to help meet the local financial requirements needed to receive national matching-grant funds.
Subscribe to the sports newsletter
Get the day's top sports headlines and breaking news delivered to your inbox by subscribing here.
---