Sports
Cinderella shoe was almost on other foot
Fri., March 18, 2005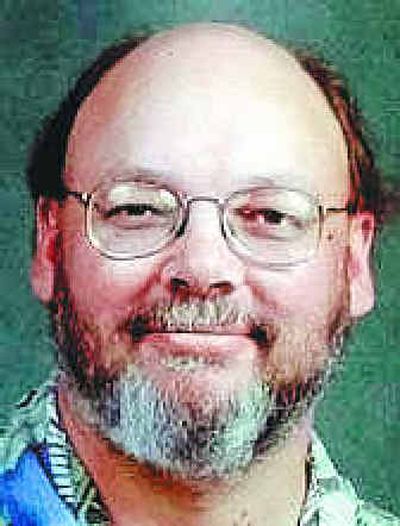 TUCSON, Ariz. – How best to explain this?
Well, the Gonzaga Bulldogs were on Thursday afternoon exactly the kind of team they dreamed of drawing back when they themselves were NCAA Tournament curios. They were tight, impatient, not necessarily overconfident, but all too aware of the public presumptions that come with being a high seed. They were exposed. They were ripe.
And Winthrop was Gonzaga, minus about five minutes.
This is not meant as consolation. The Zags have no need for consolation because they actually won their NCAA first-round ordeal against the Winthrops, contrary to what you may have seen unfolding on television.
Really. The score was 74-64. Official. It's right here in the stats that got handed out afterward, and of course there's never any reason to doubt the written word.
This is the new natural order of the NCAAs, as lived by the Bulldogs. The first round is strictly about relief or despair.
Joy might make an appearance in Round 2 – but not if the same Zags show up Saturday against Texas Tech, because it's likely that Bob Knight was taking notes.
There were numerous theories on what transpired at McKale Center – though, like several other major sports figures of the day, the Bulldogs may have been better off taking the Fifth.
Coach Mark Few offered that "a lot of guys were a little antsy," and revised that to "reactive," though just as often the proper descriptive could have been "inert."
"It happens sometimes," said Zags forward Ronny Turiaf. "You get caught in the moment. You've been dreaming and working so hard for the whole year, the whole summer and fall and all season long and once you get here you go, 'Oh, crap – you're in the tournament.'
"We all have jitters, young player or veteran player. Anybody can get caught in the moment."
There would be no escape until Derek Raivio and Adam Morrison drained unlikely 3-pointers about a minute apart in the late going – unlikely for Raivio because he'd missed the five he'd tried prior to that, and for Morrison because his came from the neighborhood of 24 feet away with 5 desperate seconds left on the shot clock.
Also unlikely because the Zags had come out of a timeout 17 seconds before with a completely different plan.
"We were trying to run a play where I dribble over and Erroll (Knight) pops out and we hit Derek in the corner," Morrison said, "and of course I saw just a little bit of daylight and I wanted to shoot it, like always. I got blocked and tipped it out to Derek and then luckily he got it back to me, and the clock was winding down and I had a clean look at it and took it.
"I probably should have passed it to him first."
(For comic self-awareness in the face of heroism, this quote is second only in Zags history to Quentin Hall's famous assessment of his defensive improvisation that got Gonzaga into the 1999 Elite Eight: "As usual, I didn't listen.")
In any event, these shots put the Zags up by six and essentially kept them from having to do a lot of 'splainin' about expectations unfulfilled, a discussion that did happen at halftime.
"I just told them you can't go through life like this," Few said. "This thing is fun. You're going to regret this for the rest of your life. You've got to let it rip and live with the consequences. I'll live with the consequences if you just throw it all out on the table.
"I'm good with that – but I'm not good with this."
Morrison had an even more haunted perspective.
"We didn't want to happen what happened last year – getting blown out and not even putting up a fight," he said. "We didn't want to come out here and lay an egg again, and go back to Spokane and everybody look at you funny – and have that sick feeling in your stomach all summer."
Of course, that was after the second-round belly flop against Nevada. But in the first round last year, the Zags had zombied around a bit, too, against 15th-seeded Valparaiso before asserting themselves. This was different on a couple of accounts.
Winthrop is ridiculously better than Valpo.
Gonzaga is far less tournament seasoned than Gonzaga.
"What happened to us is to be expected," said Few. "We have one guy who has played major minutes in the NCAA Tournament and that's Ronny. Everybody else who isn't new came off the bench and could watch and wait for Blake (Stepp) or Cory (Violette) or Ronny to move us."
True enough – but how does that explain the poise of Winthrop, which has no seniors and not a soul who played in any of its previous four NCAA appearances?
Well, some of it can be attributed to how well-coached the Eagles are to control the tempo with their 2-2-1 press and extended zone ("Any time they scored, by the time we got the ball into an offensive area, there were maybe 22 seconds on the shot clock," said GU assistant Bill Grier).
Some of the rest is state of mind.
Every double-digit seed from the Big Bopper Conference these days thinks it can be the next Gonzaga. No fan in Zags World thinks it's going to happen the same way for anybody else. The Zags themselves know better, but can't seem to convince the constituents.
"People in our community just didn't realize how good Winthrop was," Morrison said. "You saw how skilled their bigs were, and how good their perimeters were. I love the fan support back in Spokane, but people were asking, 'What about Saturday?' Well, we've got to take care of business first. In the NCAA Tournament, every team is good – I don't care what conference they're from.
"Because they used to say the same thing about us six years ago. That's how our program was built. If Winthrop wins that game and makes something happen again, their program skyrockets, too. And five or six years later, they're the talk of college basketball."
The Zags were almost the talk of college basketball again Thursday. In a way they couldn't have explained.
Local journalism is essential.
Give directly to The Spokesman-Review's Northwest Passages community forums series -- which helps to offset the costs of several reporter and editor positions at the newspaper -- by using the easy options below. Gifts processed in this system are not tax deductible, but are predominately used to help meet the local financial requirements needed to receive national matching-grant funds.
Subscribe to the sports newsletter
Get the day's top sports headlines and breaking news delivered to your inbox by subscribing here.
---