News > Nation/World
Man pleads guilty in D.C. bomb threat
Fri., March 18, 2005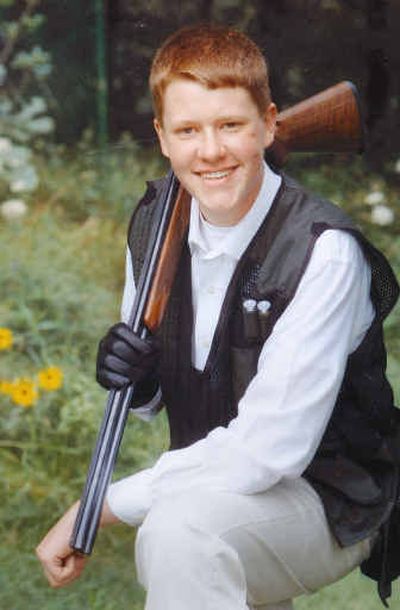 Washington A man who threatened to blow up his van near the White House during inauguration week pleaded guilty Thursday to making a false explosives threat.
Lowell Timmers, 54, of Cedar Springs, Mich., entered the plea in U.S. District Court as part of a deal for a reduced sentence, federal prosecutors said. District Judge Emmett G. Sullivan must still must decide whether to accept the agreement for Timmers to serve two years and 10 months in prison. He will be sentenced June 30.
Timmers' threats brought traffic near the White House to a standstill for more than 4 1/2 hours on Jan. 18 – two days before Inauguration Day.
Timmers' van was parked across the street from the White House. When a Secret Service officer told him to move, he threatened to blow up the White House unless his son-in-law was released from jail, prosecutors said.
Police found containers of gasoline in the van, as well as components of a device to blow it up, but they were not connected, prosecutors said.
Timmers, a Marine Corps veteran who was honorably discharged in 1972, apparently came to Washington to talk with lawmakers about why the government was trying to deport his son-in-law, his attorney has said.
Employee says kids ran wild at Jackson's ranch
Santa Maria, Calif. For some children, life at Michael Jackson's Neverland ranch was similar to "Pinocchio's Pleasure Island," a place where they roamed free of adult supervision, ate themselves sick on candy, threw popcorn at each other in a movie theater and occasionally got drunk, a former Jackson housekeeper testified Thursday.
Kiki Fournier, who worked at Jackson's Santa Ynez Valley ranch from 1991 to 2003, said the entertainer frequently allowed child guests to spend the night, often without their parents and with many of them sleeping in his bedroom.
She identified 10 adolescent boys with whom Jackson appeared to have particularly close relationships, including actor Macaulay Caulkin and the 15-year-old Los Angeles boy whose molestation accusations are the focus of the trial.
Children who visited Jackson sometimes stayed weeks without their parents, Fournier said. They'd spend their days on his 2,800-acre ranch, wandering through a zoo with elephants, chimps and a tiger, driving and crashing golf carts, and riding on a train, Ferris wheel and merry-go-round.
"With the absence of an authority figure, these children became wild," Fournier said. "It became like Pinocchio's Pleasure Island sometimes."
Once in September 2003, Jackson spent the day entertaining about four or five boys at a guest house on his property, Fournier said. Later when the boys sat down for dinner, three or four of the them and Jackson appeared to be intoxicated, she said.
Jackson's teenage accuser said Jackson gave him alcohol on numerous occasions and twice fondled him in 2003 after he'd been drinking. The boy's brother, who also said Jackson gave him alcohol, said he twice witnessed Jackson fondling his brother when the boy appeared to be unconscious after drinking.
Fournier said she never noticed the accuser or his brother under the influence of alcohol. But she did notice their behavior change the longer they stayed at Neverland. Once, she said, the accuser's brother playfully put a kitchen knife to her back when she scolded him for cooking without permission.
Judge rules against senior photo with gun
Concord, N.H. A high school senior's bid to hold a shotgun in his yearbook portrait was rejected Thursday by a federal judge.
U.S. District Judge Steven McAuliffe ruled that Blake Douglass failed to prove that school officials violated his First Amendment right to freedom of expression.
The judge said the decision to withhold publishing the picture was made by student editors, whose decisions are protected by the First Amendment.
The boy's lawyer, who had maintained the school acted to ban the photo, said she will file an appeal if the Londonderry High School student decides to keep fighting the school district.
"I think the 1st U.S. Circuit Court of Appeals would like to hear from us," Penny Dean said, "but it's going to be Blake's decision."
Douglass, an avid trap shooter, wanted his photo to show him with his shotgun broken open over his shoulder, just as he says seniors in earlier yearbooks used instruments or other items to illustrate their hobbies. The school recently banned all props from senior photos.
School officials acknowledged the photo is not threatening, but contended it would be inappropriate and could send the message that the school endorses guns.
Douglass had maintained the decision was made by the yearbook's faculty adviser and other officials, but McAuliffe found otherwise.
The yearbook, he wrote, "is the product of volunteer efforts by students."
The Douglass family has contended that faculty members wanted the photo banned because of a perceived prejudice against guns.
Fake lawyer gets 12½ years in prison
Santa Ana, Calif. A convicted felon who posed as a lawyer and represented hundreds of clients has been sentenced to 12 1/2 years in prison.
Harold David Goldstein told the federal judge at his sentencing hearing Wednesday that he made sincere efforts to represent his clients despite his lack of a law license.
Goldstein, 59, told U.S. District Judge David Carter that he won 25 cases in the eight months that he operated a busy Newport Beach law practice.
"I lied about being a lawyer but other than the lie, everything else was totally legit," Goldstein said.
Goldstein represented hundreds of clients, including many immigrants at deportation hearings, said Assistant U.S. Attorney Andrew Stolper. "It's a disaster," he said.
Authorities are reviewing cases handled by the fake lawyer but nothing can be done for the immigrants who were deported, Stolper said.
A jury convicted Goldstein of perjury in August 2003 and he pleaded guilty to fraud. He was arrested six months earlier after a former partner in his law firm discovered the deception and contacted authorities.
In 1980, the Los Angeles County district attorney charged him with stealing $4 million from small businesses seeking loans at a phony overseas bank that he and a partner established. He was sentenced to 10 years in prison but released in 1986.
Casino almost big loser over mistaken identity
Atlantic City, N.J. It was a simple case of mistaken identity, and it nearly cost a casino $25,000.
New Jersey casino regulators, who had fined the Borgata Hotel Casino & Spa for letting a banned gambler stay overnight, rescinded the penalty Wednesday, admitting that it was the son of reputed mobster Anthony "Gaspipe" Casso, not Casso himself, who checked in and played table games at the casino one night in 2003.
It couldn't have been Casso, regulators learned after imposing the fine two months ago: He's doing life in a federal prison.
"We all make mistakes," said Casino Control Commission member Michael Fedorko.
The incident stemmed from Casso's status on the commission's "exclusion list," a blacklist of 171 people deemed to be bad influences on Atlantic City casinos and banned from entering them.
Casso, 64, of Brooklyn, N.Y., was a suspected street boss in the Lucchese family organization who was added to the list in 1990. He was captured in 1993 and pleaded guilty to murder and racketeering charges in 1994 after turning government witness. He is serving a life sentence at the Administrative Maximum Facility in Florence, Colo.
Local journalism is essential.
Give directly to The Spokesman-Review's Northwest Passages community forums series -- which helps to offset the costs of several reporter and editor positions at the newspaper -- by using the easy options below. Gifts processed in this system are not tax deductible, but are predominately used to help meet the local financial requirements needed to receive national matching-grant funds.
Subscribe now to get breaking news alerts in your email inbox
Get breaking news delivered to your inbox as it happens.
---