News > Features
Show respect by admitting you don't belong
Fri., March 18, 2005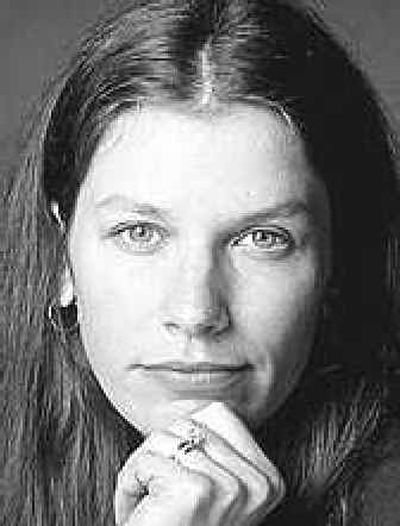 Hi Carolyn: I moved in with my boyfriend a little over a year ago. I knew he was the person I wanted to spend the rest of my life with, even if we never got married. Two months ago we agreed to get married for technical reasons (health insurance and possible future children).
I was all ready to fly off to Vegas, but my boyfriend really wanted a traditional Catholic wedding. I agreed to this only because it meant so much to him. We are both Catholic, but neither of us is very religious and we don't belong to a parish.
We're meeting with a priest for the first time next week. I don't see how I can look the priest in the eye and tell him we're living together, using birth control and don't attend Mass regularly. Isn't that offensive? How can I ask to receive this sacrament from a church whose rules I don't abide? There are many things I enjoy about Catholicism, but there's also a lot I don't agree with. Should I try to convince my boyfriend that having a civil ceremony is the only real way to honor my/our convictions? – Confused Catholic
Offensive would be to go there and fake it to secure a church wedding – to treat a house of worship as a party venue.
Fortunately for you – and, psst, a goodly number of Catholic brides and grooms – finding your virginity isn't the only way to show respect for your church. Recommitting to it is another option, though apparently not one you're entertaining. Another is to be honest with the priest about your cafeteria-style Catholicism, and then defer to his judgment on the appropriateness of your receiving sacraments.
One caveat. You might want to warn the groom what you plan to say, unless he likes his ambushes public.
That's assuming your own judgment even allows you to meet with the priest. If you're the kind of cafeteria patron who drops by only once every year or three, and even then only under pressure from Mom, and you spend the whole time complaining about the coffee, then I think you need to avail yourself of a third option for showing respect for the church – by admitting you don't belong there. Tough on the groom, yes. But, then, he's a grown-up who helped make this bed.
Hi Carolyn! Is it unsupportive to drink alcohol at dinner with a pregnant friend who has chosen not to drink? She equates it with "eating in front of the hungry." I do let her choose the restaurant and I do not order foods that make her queasy. – Cleveland, OH
Hi! If this friend believes that her joyous life changes, undertaken of her own free will, require others to make sacrifices on her behalf, then you'd better start preparing creative ways to beg off when she expects you to baby-sit whether you actually offered or not.
But, fair is fair. Always raise your glass to the baby's health, quit after two, and no yummy sounds, no matter how well made the drink.
Local journalism is essential.
Give directly to The Spokesman-Review's Northwest Passages community forums series -- which helps to offset the costs of several reporter and editor positions at the newspaper -- by using the easy options below. Gifts processed in this system are not tax deductible, but are predominately used to help meet the local financial requirements needed to receive national matching-grant funds.
Subscribe now to get breaking news alerts in your email inbox
Get breaking news delivered to your inbox as it happens.
---