A&E > Entertainment
Spiritual flicks earn devotees, cash
Fri., March 18, 2005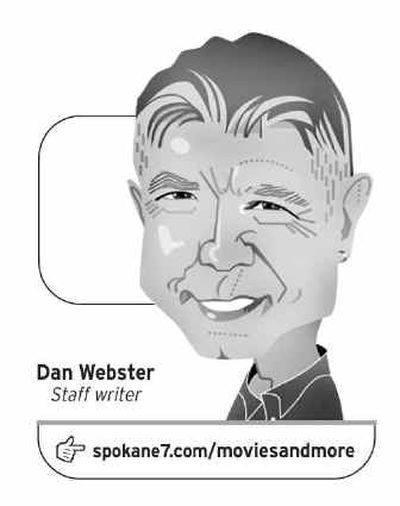 However you define the word, spirituality isn't something that people take lightly, these days especially.
Even in the movies.
Big surprise there. In an era when the president of the United States talks about going on a "crusade," Mel Gibson made a film about Christ's final hours that has pulled in more than $370 million – making it the third- highest-grossing domestic film of 2004.
Think about it: Add up all money made by these other 2004 movie releases – "The Alamo," "Alexander," "Spanglish," "Saw," "Kill Bill: Vol. 2," "Christmas with the Kranks" and "Ray" – and you still wouldn't have as much in hand as "The Passion of the Christ" has earned.
And consider this: "The Passion" not only has made an additional $241 million internationally, but it sold a whopping 4.1 million units its first day of release on DVD.
"The Passion Recut," the supposedly kinder, gentler, six-minute-shorter version of the film, which Gibson released a week ago, will only add to that total.
On the other end of the scale are two spiritually themed 2004 films that top this week's home-video/DVD release list.
First up is the Good News Bible interpretation of "The Gospel of John." This meticulous production, which uses as its screenplay a word-for-word transcription of the Gospel, opened on 46 screens. It earned $3.5 million.
The next week it expanded to 65 screens – and added a grand total of $300,000 more. To date, "The Gospel of John" has earned barely more than $4 million in theaters.
Yet "The Gospel of John" is an impressive achievement, all three hours of it. Shot in parts of Canada and Spain by British director Philip Saville, the film – narrated by Christopher Plummer – begins with John the Baptist (a wild-looking Scott Handy) predicting that the Messiah is coming.
From the gradual gathering of the 12 disciples we go to the various miracles performed by their Lord and teacher (Henry Ian Cusick). We see Jesus awakening Lazarus from the dead, creating enough fish and bread to feed 5,000, making the crippled walk and the blind see. Saville shows a furious Jesus tossing money- changers from the temple, then on the same site teaching anyone who will listen to question authority. In quick succession come his arrest, his trial and Crucifixion. And his Resurrection.
What's most powerful about "The Gospel of John," aside from the portrayal of Christ as a spirited voice of rebellion, is that it provides the whole story, as John saw it. It shows the Crucifixion as only one part, though certainly an important part, of what is seen as Christ's time on Earth. And it shows why those who followed in his path would do so with such fervent conviction.
In contrast, there's "What the #$*! Do We Know!?" First shown in Spokane at the 2004 Spokane Body, Mind & Spirit Expo, the film – which was shot mostly in and around Portland – attracted a small (by "The Passion" standards) but devoted following that kept it playing at the Newport Cinemas for months afterward.
Instead of using tradition and holy text as a basis for explaining what author Douglas Adams would call "life, the universe and everything," "What the #$*! Do We Know!?" does something that would have gotten its three co-directors – William Arntz, Betsy Chasse and Mark Vincente – burned at the stake as late as 1690: They say science holds the answer.
The film, which gets to its point through a fictional tale starring Marlee Matlin and interviews with a dozen or more expert sources, ultimately tells us that quantum physics – a theory involving atoms that takes a Ph.D. to understand fully – is "the physics of possibility." Which means, at least partly, that it removes the lens of socialized bias – read religion – from its portrayal of reality.
As the filmmakers say on the "What the #$*! Do We Know!?" Web site: "We direct this film and its concepts to everyone's innate ability to decide for themselves what is real and true. Our hope is that people think about their beliefs and paradigms, instead of just blindly accepting them. In the end, we decide for ourselves. As Bob Marley said, 'Emancipate yourself from mental slavery. None but ourselves can free our minds.' "
To date, the film has earned just less than $11 million in theaters.
Of course, money isn't the only – and sometimes not even the best – measure of a film's success. If it were, Oscar-winning movies would bear such titles as "Spider-Man," "Jurassic Park" and "Home Alone."
And Mel Gibson would have a closet full of gold tied to more than just a bonanza at the box office.
Local journalism is essential.
Give directly to The Spokesman-Review's Northwest Passages community forums series -- which helps to offset the costs of several reporter and editor positions at the newspaper -- by using the easy options below. Gifts processed in this system are not tax deductible, but are predominately used to help meet the local financial requirements needed to receive national matching-grant funds.
Subscribe to the Spokane7 email newsletter
Get the day's top entertainment headlines delivered to your inbox every morning.
---