Sports
Cirillo's 3-run home run beats Mariners
Fri., March 25, 2005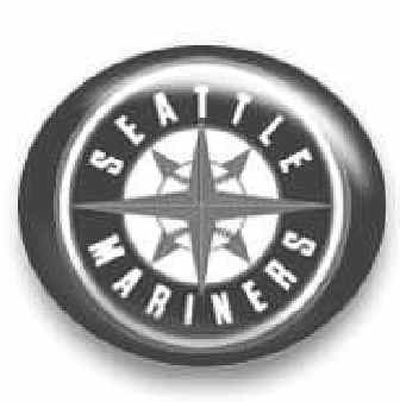 Jeff Cirillo celebrated his game-winning homer against his former team with a slow trot around the bases.
"It's spring training, but it's the Mariners," Cirillo said after his three-run shot off Nate Bland with one out in the bottom of the ninth inning capped a four-run rally that gave the Milwaukee Brewers an 8-6 win over Seattle on Thursday at Phoenix.
Cirillo went to San Diego last season after a miserable 2003 in Seattle, where he didn't live up to his big contract. In his first trip back to Seattle last year, he hit a long homer with 50,000 people booing him.
This one was just an exhibition in front of 6,215, but he savored it just the same.
When he sauntered into the clubhouse several minutes after the rest of his teammates, catcher Chad Moeller teased him about finally finishing his trot.
Adrian Beltre hit his first homer of the spring for Seattle, an inside-the-park shot.
Brewers starter Ben Hendrickson gave up six runs, five earned, and 10 hits in five innings but pitched better than his statistics showed.
Ichiro Suzuki went 1 for 3 with an intentional walk for Seattle. He's hit safely in all 14 games he's played.
Sele records another solid outing
Aaron Sele came to spring training with a simple mission: Show the Seattle Mariners he's healthy and able to pitch.
Turns out he's making a strong bid to join the rotation.
The right-hander gave up five hits over five innings but limited Milwaukee to one run during Seattle's 8-6 loss to the Brewers. It was his fourth appearance this spring.
"I was rushing the ball a little bit," Sele said. "I had to work on getting the ball down, so I threw more pitches than I'd like, but I threw a lot of first-pitch strikes and I got some ground balls when I needed them."
Sele delivered all of his pitches and threw his curveball for strikes. He got Carlos Lee to ground out in the fourth after allowing singles by Junior Spivey and Lyle Overbay.
There's a chance Sele could push right-hander Ryan Franklin to the bullpen.
Local journalism is essential.
Give directly to The Spokesman-Review's Northwest Passages community forums series -- which helps to offset the costs of several reporter and editor positions at the newspaper -- by using the easy options below. Gifts processed in this system are not tax deductible, but are predominately used to help meet the local financial requirements needed to receive national matching-grant funds.
Subscribe to the sports newsletter
Get the day's top sports headlines and breaking news delivered to your inbox by subscribing here.
---