News > Features
Confusion comes with new 'Kojak'
Fri., March 25, 2005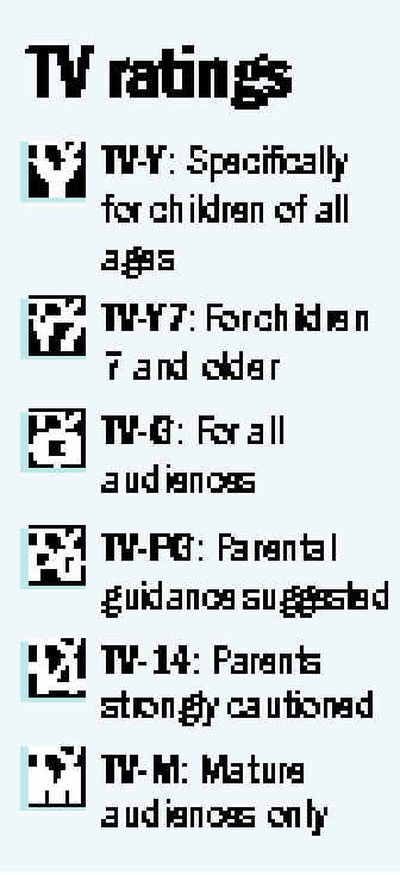 Television's war on originality continues unabated. In a single week, we will be carpet-bombed with a remake of "The Office," an extreme makeover of the "Little House on the Prairie," a reality show about Farrah Fawcett and, tonight, a new "Kojak" (9 p.m., USA) starring Ving Rhames.
The pilot wastes little time getting to the curious fact that Rhames is a black actor playing a character popularized by Greek-American actor Telly Savalas, who portrayed a detective of his own ethnicity. About five minutes into the action, a low-life inquires, "Kojak … what kind of name is that for a fine Nubian prince?" We never find out, because Kojak proceeds to let his revolver do the talking.
The suspect's question remains relevant. The original "Kojak" debuted in 1973, a time when Americans of every race and national origin were embracing their roots. Television responded with shows titled "Banacek," "Baretta," "Toma," "Petrocelli" and, of course, "Kojak."
And the ethnic confusion doesn't end with Rhames. Chazz Palminteri also stars in the new "Kojak" as a police captain named McNeil.
While Savalas spoke in crackling outbursts – "Who loves ya', baby?" – Rhames delivers his lines with the cool deliberation of the crime lord he portrayed in "Pulp Fiction."
In short doses, the effect can be chilling. But in this two-hour introduction, Kojak is saddled with far too many long-winded observations.
ABC airs the 1974 holiday special "It's the Easter Beagle, Charlie Brown" (8 p.m., ABC).
This sweet little cartoon marks the period when Snoopy all but ran away with the beloved comic strip. Charlie Brown, Linus and Lucy are reduced to a few lines and reaction shots as the magical beagle dances with bunnies, buys a house for his sidekick, Woodstock, and even saves the day for hapless egg decorators Peppermint Patty and Marcy.
"Beagle" also features some rock-fusion tunes from jazz composer Vince Guaraldi. While the score features some groovy riffs on Beethoven's Sixth and Seventh symphonies, the Beethoven-loving Schroeder gets no lines whatsoever.
Other period touches include Sally trying on a pair of platform shoes and Woodstock outfitting his birdhouse as a colorful bachelor pad, complete with what looks like a tiny waterbed.
"20/20" (10 p.m., ABC) presents an hourlong investigation of Lauren Galindo, a broker who helped more than 700 American families adopt babies from Cambodia. While the new parents believed they were providing homes for orphaned children, new evidence has emerged that some of the children may have been purchased from impoverished parents. Galindo has since been sent to prison for charges linked to baby trafficking.
Other highlights
Chris Tucker hosts the 36th NAACP Image Awards (8 p.m., Fox).
Time and space are seriously messed up on the season finale of "Stargate SG-1" (8 p.m., Sci Fi).
War and pestilence on the season finale of "Medical Investigation" (9 p.m., NBC).
"The Search for John the Baptist" (9 p.m., History) profiles the biblical figure and looks at a cave discovered in 1999 that some believe offers new evidence about his life and times.
A judge proves difficult in a case involving a shaken-baby homicide on "Law & Order: Trial By Jury" (10 p.m., NBC).
Cult choice
A brash weatherman (Bill Murray) must relive Feb. 2 over and over until he gets it right in the 1993 comedy "Groundhog Day" (8 p.m., WE).
Series notes
Fans chose tonight's episode of "Star Trek: Enterprise" (8 p.m., UPN) … On back-to-back episodes of "What I Like About You" (WB), competition (8 p.m.), and romantic meltdowns (8:30 p.m.).
Cyber peril on "8 Simple Rules" (8:30 p.m., ABC) … Dixie Carter guest-stars on "Hope & Faith" (9 p.m., ABC) … Tyra Banks hosts "America's Next Top Model" (9 p.m., UPN) … On back-to-back episodes of "Reba" (WB), Barbra Jean's eyes wander (9 p.m.), and stuck in the middle (9:30 p.m.).
A plug for (or is that from?) "Extreme Makeover" on "Less Than Perfect" (9:30 p.m., ABC).
Local journalism is essential.
Give directly to The Spokesman-Review's Northwest Passages community forums series -- which helps to offset the costs of several reporter and editor positions at the newspaper -- by using the easy options below. Gifts processed in this system are not tax deductible, but are predominately used to help meet the local financial requirements needed to receive national matching-grant funds.
Subscribe now to get breaking news alerts in your email inbox
Get breaking news delivered to your inbox as it happens.
---