News > Spokane
CPS worker urges House to stop assaults
Fri., March 25, 2005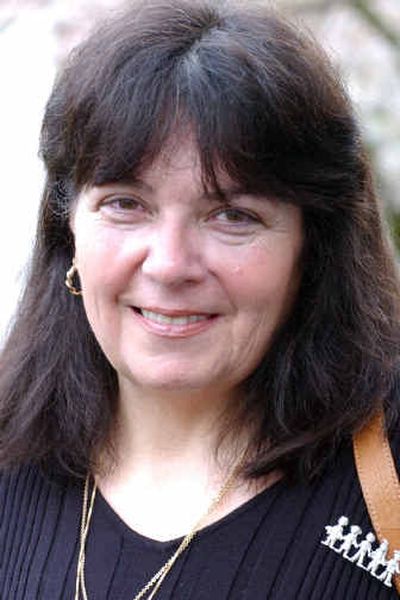 OLYMPIA – The state Child Protective Services worker attacked last month by a machete-wielding father in Curlew urged lawmakers to find ways to prevent such assaults.
"I knew I was going to die out there," Edith Vance, a social worker in CPS' Colville office, said Thursday. "When he started pummeling me, I figured this was the big one."
Instead, Ferry County sheriff's Deputy Carroll Sharp Jr. shot and killed the man, 35-year-old Bryan Russell. Russell died in his mother's arms as his three children stared from the school bus in which the family was living while they built a home.
State lawmakers praised Vance, who went to Olympia to testify in favor of House Bill 2189. It would require a task force to develop policies to keep social workers safer on the job.
The attack "just really brought into sharp relief the danger that child welfare workers face when they're trying to do their job and protect children in our communities," said the bill's prime sponsor, Rep. Ruth Kagi, D-Lake Forest Park.
Caseworkers carry cell phones that don't always work in remote areas, said Uma Ahluwalia, assistant secretary for the Department of Social and Health Services' Children's Administration. She said changes could include issuing satellite phones or two-way police radios or requiring self-defense lessons for workers.
In the hearing and a subsequent interview, Vance described driving out to northern Ferry County to check on the children "because of previous concerns we had about this family." Sharp led the way in his patrol vehicle, with Vance and another caseworker in a second car.
As they pulled up to the home, the children's mother, Stephanie McFee, came out to meet them. The children, ages 1, 4 and 5, were in a bus.
"We heard the father in one of the buses. He wouldn't come out," Vance said.
The social workers wanted to inspect the school buses.
Deputy Sharp made the decision to remove the children from their home, she said. At that point, the father came out.
"He came jumping out of the bus with this machete," Vance said. "I thought it was a two-by-four at first."
Russell ran toward the deputy, then turned and began striking Vance. She fell and put up her arms to protect her head. The machete blows broke her arm and wrist.
Sharp shot and killed Russell.
Vance, who has been a social worker since 1976 in three states, said that the deputy's decision to remove the children from the home was the right one – as was his decision to shoot.
"Detective Sharp did what he had to do," she said.
Vance hasn't yet returned to work. She still has no feeling in the top of one hand, and soon she will start physical therapy. She said the agency hasn't decided if she'll go back to fieldwork.
Some lawmakers Thursday asked if it wouldn't be wiser to tell families in advance that their children were going to be placed in state custody.
"If we notified parents prior to placement, what would happen is we would have parents fleeing with their children," Vance responded, "which actually happened in this case a few weeks before."
She said that Ferry County deputies are very cooperative about accompanying caseworkers when needed. But she said that when she worked in Stevens County, there were many times when there were no deputies available.
"There were times that I can remember having to wait three or four hours for a deputy to become available to be able to go out and see a family," she said. "Unfortunately, if we get a call in the middle of the night and there's an emergency, an emergency is an emergency and we need to go immediately."
Sen. Dale Brandland, R-Bellingham, suggested that the Washington State Patrol could accompany workers. Vance said she's grateful to the U.S. Border Patrol, which sent several officers racing to the scene immediately.
Vance said she's not sure what the best solution is. Asked if CPS workers should be armed, she paused before answering.
"I don't think that's going to happen," she said. "I wouldn't feel comfortable carrying a weapon."
And it doesn't make sense to send along a deputy every time, she said, especially in sparsely populated places like Ferry County, which has just a few deputies.
"In many cases, it will aggravate the circumstances. It becomes more adversarial," she said. "If I'm alone, I can reason with them."
She said she was grateful for the more than 200 cards and notes she'd received from throughout the state, including ones from the governor and attorney general.
But when lawmakers wanted to send her flowers, she asked that the money instead be spent on clothes and toys for the three children.
"One of the things that keeps coming back to me is I still see the children staring out of this bus they were in," she said. "They saw the whole thing unfold. That's one of the things that bothers me."
Local journalism is essential.
Give directly to The Spokesman-Review's Northwest Passages community forums series -- which helps to offset the costs of several reporter and editor positions at the newspaper -- by using the easy options below. Gifts processed in this system are not tax deductible, but are predominately used to help meet the local financial requirements needed to receive national matching-grant funds.
Subscribe now to get breaking news alerts in your email inbox
Get breaking news delivered to your inbox as it happens.
---