News > Features
It was such a good thing that she's doing it again
Fri., March 25, 2005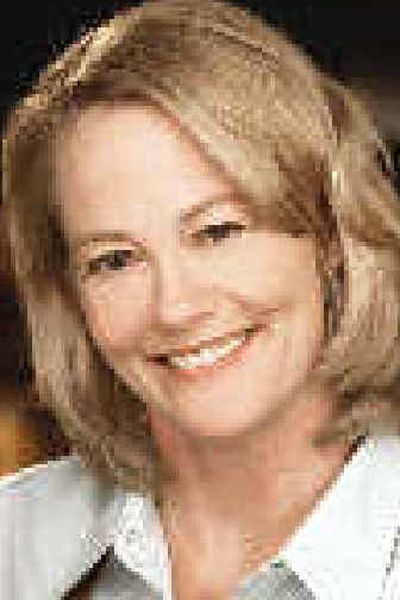 It's official: Cybill Shepherd will again play Martha Stewart in a TV movie – this time, for a different network.
Shepherd will star in CBS' "Martha," which could be ready to go as soon as the May ratings sweeps period.
Shepherd played Stewart in NBC's "Martha, Inc." in May 2003, while Stewart was under investigation for her dumping of shares in a biotech firm called ImClone just before its price fell through the floor in December 2001.
That TV movie chronicled her rise from a Connecticut caterer to the billionaire head of a media empire.
CBS' "Martha" picks up more or less where "Martha Inc." left off. It opens with Shepherd-as-Stewart celebrating her company going public, then delves into her court case and subsequent five-month incarceration.
Charles Bohl ("Swimfan") is writing the script for "Martha," while Eric Bross (USA's "Traffic" miniseries) will direct.
Houston, we have a rerun
A year after her first reported stay in a drug treatment facility, Whitney Houston has again checked into rehab.
After years of denying drug use, the pop diva admitting using cocaine, marijuana and pills in an interview with Diane Sawyer on ABC's "Primetime" in 2002. Last March, she checked into an undisclosed rehabilitation center.
Houston, 41, has been working with producer Clive Davis on a comeback album.
Herbie, on the other hand …
Teen queen Lindsay Lohan, who has insisted she's anti-drug, has confessed she once smoked marijuana.
"I'm not going to deny the fact that I've tried pot. I hated it," she tells W magazine.
Lohan appears this summer in "Herbie: Fully Loaded."
Hit and run and gun
"American Idol" judge Paula Abdul pleaded no contest Thursday to a misdemeanor charge of hit-and-run driving over an incident in which her car clipped another vehicle on a freeway last December.
Adbdul was sentenced to 24 months of informal probation and ordered to pay about $900 in fines and penalties and $775 for the damage. Her attorney said she initially didn't realize the accident had happened.
Meanwhile, Jadakiss will have charges of marijuana and gun possession dropped if he stays out of trouble for the next three months.
An off-duty officer in Fayetteville, N.C., stopped the rapper's recreational vehicle last July after he spotted someone throwing firecrackers from the window.
A search turned up less than an ounce of marijuana and a pair of loaded .45-caliber pistols.
Donors, don't wait until tomorrow
The sister of Grammy-winning rapper Nelly died Thursday after a long battle with leukemia.
Jacqueline "Jackie" Donahue, 31, was diagnosed in March 2001. The cancer was in remission for nearly two years before she suffered a relapse.
In 2003, she and Nelly formed a campaign called "Jes Us 4 Jackie" to find donors for her (a match was never found) and others, and to raise awareness about bone marrow donations.
The birthday bunch
Movie critic Gene Shalit is 73. Singer Anita Bryant is 65. Singer Aretha Franklin is 63. Actor Paul Michael Glaser is 62. Musician Elton John is 58. Actress Bonnie Bedelia is 57. Singer Nick Lowe is 56. Actress-comedian Mary Gross is 52. Actor James McDaniel ("NYPD Blue") is 47. Actress Marcia Cross ("Desperate Housewives") is 43. Actress Lisa Gay Hamilton ("The Practice") is 41. Actress Sarah Jessica Parker is 40. Singer Melanie Blatt (All Saints) is 30.
Local journalism is essential.
Give directly to The Spokesman-Review's Northwest Passages community forums series -- which helps to offset the costs of several reporter and editor positions at the newspaper -- by using the easy options below. Gifts processed in this system are not tax deductible, but are predominately used to help meet the local financial requirements needed to receive national matching-grant funds.
Subscribe now to get breaking news alerts in your email inbox
Get breaking news delivered to your inbox as it happens.
---