News > Features
Seek therapy before love lost forever
Fri., March 25, 2005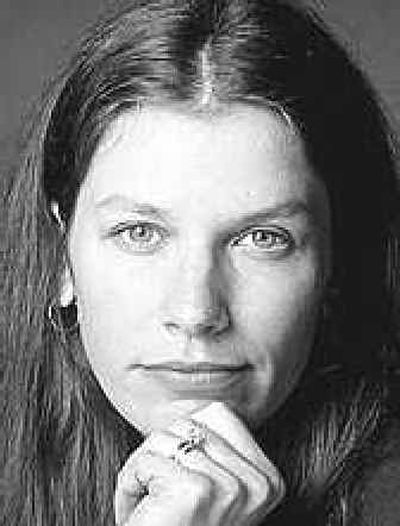 Dear Carolyn: Before we married, my husband and I enjoyed doing fun stuff together. Now, he just wants to watch TV or play video games. When he does leave the couch, it's to play poker or basketball with his guy friends. He NEVER helps me around the house unless I've completely broken him down – asking nicely, nagging, cajoling, etc. By that point, I'm upset because I've had to expend so much energy for his minimal help, and he's upset that he's had to get off the couch.
I've also tried everything to get us to do recreational things together, but when I've managed to get him out the door, the results have been disastrous. He spoils the whole activity by pouting and fault-finding. These evenings always culminate in a huge fight!
I love my husband dearly and can't imagine leaving him. However, I thought my marriage would be a best-friend partnership, and now I feel like live-in domestic help. We don't have kids yet because I feel like my hubby's already too much of one. I don't think he's depressed, because he's always pretty happy and up for going out with the guys.
What do I do? Get divorced? I've tried to talk to him about how I feel, but he thinks I'm being critical and gets defensive and angry. – Confused
Time to imagine leaving him.
It may be hard to accept that all these complicated feelings can point to so basic an answer, but, consider: Your other choice is to keep living exactly the way you're now living. Disappointed, lonely, tired, angry, grudgingly kidless and scared.
You do still love him, but, if anything, that's an argument for the drastic, not against it. Your hope is already dying; how long before the love dies next? Then your choices get ugly: divorce or go numb.
And don't let guilt paralyze you, either. Your choices are bad because, by refusing to put any effort into the marriage, your husband is leaving you no other choices.
Fortunately, drastic action does have an entry level – marriage counseling. He seems the type to resist, but, try. Mount your best asking-nicely/nagging/cajoling/etc. interpretive dance.
If he refuses to go, the next level up is a trial separation. Again – do it now, while there's still love, and before you get so angry you forget why you're trying so hard.
Dear Carolyn: I have to break off an engagement, and I don't know how to begin. It's going to be horribly messy, since he's still in love with me and really wants to make this work. Should I do it in public so he can't make a scene? Or is it better to do it at his apartment? Clearly, phone and e-mail are out, but I'm really at a loss for how to tell someone you don't want to get married anymore. – Maryland
I'm at a loss to understand the prevent-a-scene thing. It's so unbearable to witness emotion, we're allowed to humiliate others to avoid it?
Unless you're abused and you fear for your safety – unless there's a legitimate need to put your interests first – you begin by thinking of him. Tell him in person, in private and on his turf, so that you're the one who has to leave.
Local journalism is essential.
Give directly to The Spokesman-Review's Northwest Passages community forums series -- which helps to offset the costs of several reporter and editor positions at the newspaper -- by using the easy options below. Gifts processed in this system are not tax deductible, but are predominately used to help meet the local financial requirements needed to receive national matching-grant funds.
Subscribe now to get breaking news alerts in your email inbox
Get breaking news delivered to your inbox as it happens.
---