News > Spokane
State urged to tighten, not loosen, job checks
Fri., March 25, 2005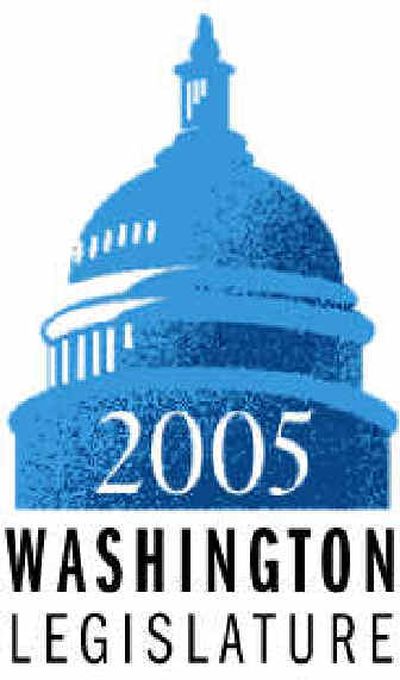 The state should require the Department of Social and Health Services to tighten its background checks of employees to protect children and vulnerable adults, an attorney for the Washington Long-Term Care Ombudsman told lawmakers Thursday.
Attorney Jeff Crollard asked a Senate committee to consider changes to the process after learning that more than 100 state employees retained sensitive positions despite records of professional misconduct and criminal convictions that included murder, statutory rape, robbery and drug possession. Crollard said the agency must hold its employees to the same criminal background standards that it requires of care providers, such as nursing homes and day cares.
"I find this kind of shocking," said Crollard, an attorney for the ombudsman's program, which oversees care at nursing homes, boarding homes and adult family homes. "It's an inappropriate and unfair double standard."
Crollard was testifying on a bill that would no longer require the state's background check database to record civil findings of abuse, neglect or exploitation of children and vulnerable adults. He was urging lawmakers to amend the bill to require the higher standards for all DSHS employees, but the committee took no action.
"That's a policy that might take at least a little more discussion," said Sen. Jim Hargrove, D-Hoquiam. "You're making a good point."
The Spokesman-Review reported earlier this month that a 2002 panel of state employees allowed the workers to keep jobs in which they have unsupervised access to vulnerable adults and children.
In 2001, the state Legislature asked DSHS to screen more than 15,000 employees after embarrassing disclosures. Two years previously, the massive agency discovered that 194 people with serious criminal convictions, including 13 registered sex offenders, were receiving taxpayer money to work as child-care providers.
The legislation asked the agency to investigate its own employees with the same scrutiny that the agency had given the child-care providers.
After the subsequent background checks, nearly 200 state employees with red flags in their backgrounds appealed to a panel of other state workers in 2002. That panel allowed more than 90 percent of the employees to retain their jobs. Most of those employees still work for the state, according to DSHS.
Crollard said he was "surprised to learn this, and I've been looking at criminal history stuff for 15 years."
An agency spokesman defended the background check procedure. The legislation did not require the agency to move the workers from the protected positions, but allowed it to exercise its discretion.
"We followed the law in place at the time," said agency spokesman Steve Williams. "If the law is changed, we'll follow that law too."
Crollard also urged the committee to consider an amendment to a bill that would no longer require the state's background check database to record civil findings of abuse, neglect or exploitation of children and vulnerable adults. A state task force recommended the Legislature no longer impose the requirement after learning the Washington State Patrol database was unable to effectively track the civil findings.
"This bill basically says, 'Don't pay attention to those (findings) because it's not convenient to keep track of them,' " said Senate Human Services and Corrections Committee chair Sen. Jim Hargrove, D-Hoquiam.
Hargrove worried that a new version of the bill would disseminate information on pending charges and that a person could be denied employment for a crime for which he or she has not yet been convicted.
The state's day cares, nursing homes and other care providers rely on the patrol database to check the backgrounds of thousands of potential employees each year. State law requires DSHS to ensure that people who care for vulnerable populations do not have a civil or disciplinary finding for exploiting or abusing people.
Mary Neff, manager of the patrol's identification and criminal history section, said the database relies on fingerprints, which are not usually recorded in civil cases. Neff said disciplinary boards, such as those for physicians and nurses, have not consistently reported their findings.
"The people conducting background checks against our systems think they are getting the information when in fact they're not because it isn't being reported to us," Neff said.
Local journalism is essential.
Give directly to The Spokesman-Review's Northwest Passages community forums series -- which helps to offset the costs of several reporter and editor positions at the newspaper -- by using the easy options below. Gifts processed in this system are not tax deductible, but are predominately used to help meet the local financial requirements needed to receive national matching-grant funds.
Subscribe now to get breaking news alerts in your email inbox
Get breaking news delivered to your inbox as it happens.
---