News > Nation/World
Gun scare closes section of airport
Mon., March 28, 2005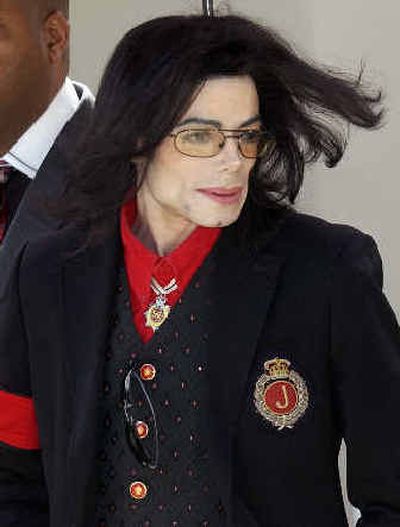 Hebron, Ky. Part of Cincinnati's main airport was temporarily shut down Sunday after a passenger passed through a security checkpoint with what appeared to be a gun in a carry-on bag, authorities said.
Baggage screeners noticed an X-ray image that resembled a gun after the passenger picked up the bag and left the checkpoint, a Transportation Security Administration spokesman said.
Part of Cincinnati/Northern Kentucky International Airport was closed for about two hours as officials searched for the passenger and the weapon. Neither was found.
Officials do not believe the passenger boarded a plane because the affected part of the airport was closed and passengers went through security again.
Mae West vest inventor Andrew Toti dies at 89
Los Angeles Andrew Toti, who designed the Mae West flotation vest that saved thousands of downed World War II pilots including President George H.W. Bush, has died. He was 89.
Toti died March 20 at his rural Modesto, Calif., home of unspecified causes.
The vest came into being because Toti's mother was a worrier. At 16, the youth had acquired a boat and built the engine into a powerhouse. Because he couldn't swim, she feared he might drown.
To reassure her, Toti invented a personal life preserver.
The War Department heard about the invention and was so impressed that it paid Toti $1,600 for the rights to what was dubbed the Mae West vest after the buxom film star.
Ruling scheduled today critical in Jackson trial
Santa Maria, Calif. The verdict in Michael Jackson's child-molestation trial may hinge on a ruling today on whether the judge will allow witnesses who allege he committed five previous sex offenses.
Santa Barbara County District Attorney Tom Sneddon wants the jury to hear from two men, now in their 20s, who got millions of dollars from Jackson in the 1990s to settle claims he sexually abused them.
Sneddon also wants testimony from three former workers at Jackson's Neverland Valley Ranch. They alleged in a 1995 lawsuit that they saw Jackson act inappropriately with three other young boys. Jackson has not been charged in those cases.
If the judge rules for Sneddon, at least one man involved in the earlier incidents could take the stand today.
Jackson, 46, is charged with molesting a 13-year-old boy at Neverland in 2003. He's also charged with plying the boy with alcohol to molest him, and with conspiring to commit child abduction, false imprisonment and extortion.
Churchgoers urge aid after deadly explosion
Texas City, Texas Churchgoers at Easter Sunday services were urged to support friends and neighbors who are grieving for loved ones lost in last week's deadly explosion at a BP oil refinery.
"As those people who have lost someone near and dear to their hearts need something to hang on to, you can say, 'I know a God who is real, who cares about you and who loves you and who wants to help you through this,' " the Rev. Bobby Tollison told congregants at First Baptist Church.
Wednesday's explosion blew out windows a half a mile away, killed 15 people and injured more than 100. Eleven people remained hospitalized Sunday, five of them in intensive care, according to BP.
A 12th person was released from a hospital Sunday.
The blast occurred as part of the refinery was being brought back up to full production after a two-week shutdown for routine maintenance.
Last September, two workers were killed by an accidental release of superheated water and steam. An explosion during maintenance in March 2004 forced an evacuation but caused no injuries.
Local journalism is essential.
Give directly to The Spokesman-Review's Northwest Passages community forums series -- which helps to offset the costs of several reporter and editor positions at the newspaper -- by using the easy options below. Gifts processed in this system are not tax deductible, but are predominately used to help meet the local financial requirements needed to receive national matching-grant funds.
Subscribe now to get breaking news alerts in your email inbox
Get breaking news delivered to your inbox as it happens.
---