News > Features
According to Rhames, his Kojak is no sucker
Thu., March 31, 2005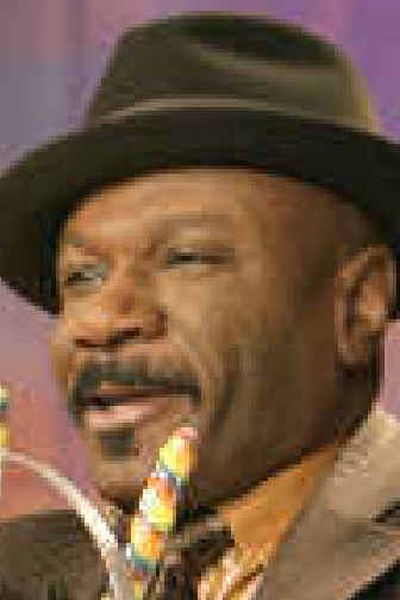 Ving Rhames may have picked up a lollipop and stepped into Telly Savalas' shoes for a new version of "Kojak," but he wasn't a fan of the TV show as a child. "I grew up in Harlem one block away from the Apollo Theater, where a version of Kojak's show was happening every day in the neighborhood," Rhames says.
"There were thugs and criminals and detectives running around. Why would I want to watch a show about that?"
Rhames, best known for his film roles in "Pulp Fiction" and the "Mission: Impossible" franchise, said his Kojak will be different.
"You'll see my Kojak being very human," he says. "He interprets the law of the streets differently than what's on the written page. … He finds his own way to deal with problems."
"Kojak," which premiered on the USA Network last week as a two-hour movie, begins its regular weekly run on Sunday at 10 p.m.
Baseball and Redford? Sounds like a natural
The award-winning artistic team behind "Ray" is taking on another weighty matter: a movie biography of baseball legend Jackie Robinson, starring Robert Redford.
Redford will play Brooklyn Dodgers general manager Branch Rickey, who in 1947 signed Robinson as the first black player in the major leagues.
"This is one of the most important stories not just in sports, but in our history," producer Howard Baldwin says.
'Surreal' shows some muscle
VH1 has announced the next seven pseudo-celebrities to star in its reality show "The Surreal Life" – including former baseball slugger Jose Canseco, who's at the center of the sport's steroids scandal.
In the show, a group of not-so-A-listers are taped 24 hours a day while living and playing together in a mansion in the Hollywood Hills.
Along with Canseco, the new cast includes "America's Next Top Model" judge Janice Dickinson; Sandi "Pepa" Denton of Salt-N-Pepa; Bronson Pinchot from "Perfect Strangers"; Omarosa Manigault-Stallworth from "The Apprentice"; British model Caprice; and motocrosser Carey Hart. The fifth season premieres Sept. 4.
Sort of a gravy wagon train
Ed McMahon, the longtime sidekick of "Tonight Show" host Johnny Carson, is writing a memoir titled – what else? – "Here's Johnny!"
"McMahon recognized Carson's gift early in their partnership and felt blessed to 'hitch his wagon' to this rising star," says a statement from his publisher, Rutledge Hill Press.
Carson died in January at age 79. McMahon's book is scheduled to come out in October.
Swank's appeal proves fruitless
Hilary Swank has been fined $163 for bringing fruit into New Zealand after a judge rejected her appeal.
Swank violated the country's strict quarantine laws when she failed to declare an apple and an orange when she arrived at Auckland International Airport in January.
"After my 20-hour flight I simply forgot I had one orange and one apple. I do apologize sincerely," the Oscar-winning "Million Dollar Baby" actress said in her handwritten letter of appeal.
The birthday bunch
Actor William Daniels ("St. Elsewhere") is 78. Actress Shirley Jones is 71. Actor Richard Chamberlain is 71. Musician Herb Alpert is 70. Actor Christopher Walken is 62. Comedian Gabe Kaplan ("Welcome Back Kotter") is 60. Actress Rhea Perlman ("Cheers") is 57. Guitarist Angus Young (AC/DC) is 50. Actor Ewan McGregor is 34.
Local journalism is essential.
Give directly to The Spokesman-Review's Northwest Passages community forums series -- which helps to offset the costs of several reporter and editor positions at the newspaper -- by using the easy options below. Gifts processed in this system are not tax deductible, but are predominately used to help meet the local financial requirements needed to receive national matching-grant funds.
Subscribe now to get breaking news alerts in your email inbox
Get breaking news delivered to your inbox as it happens.
---