News > Voices
Rev.Charles Curran to speak at Cataldo Hall Globe Room
Thu., March 31, 2005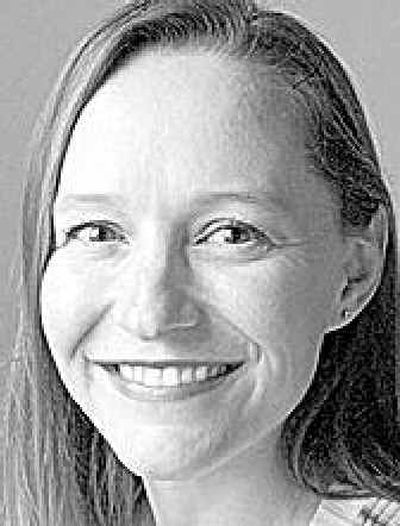 The Department of Religious Studies at Gonzaga University is presenting Father Charles Curran, a professor of human values at Southern Methodist University.
Curran will speak on the topic "The Church and Politics" at 7:30 p.m. today in the Cataldo Hall Globe Room on the GU campus, 502 E. Boone Ave.
For information, call 323-6782.
Tsunami relief concert
The Unity Center, 4123 E. Lincoln Road, is presenting a concert to benefit the Red Cross tsunami relief and recover effort on Saturday from 1 to 5:30 p.m.
The afternoon will include music by local groups the Celtic Nots, Sidhe, the Gary Edighoffer Jazz Combo and more.
Admission is by donation.
For information, call Jim Templeton at 939-5791, the Unity Center at 489-6964 or visit www.theunitycenter.org.
Musical worship service
Central Lutheran Church, 512 S. Bernard St., is presenting a worship service at 10:30 a.m Sunday that will be centered around the Spokane Melody Singers.
The group is a men's chorus and has members from the Inland Northwest.
For information about this service, call the church office at 624-9233, or e-mail centrallutheran1@qwest.net.
Choir room rededication
St. Mark's Lutheran Church, 316 E. 24th Ave., is rededicating its choir room in honor of the church's longtime organist and choir director, Doris and Byron "Bud" Swanson.
The room will now be known as the Swanson Music Room, and to celebrate there will be a special service at 10:45 a.m. Sunday.
A reception will follow the service and a large oil painting of the couple will hang in the room.
For information, call the church office at 747-6677.
Gospel music workshop
The Bethel African Methodist Episcopal Church, 645 S. Richard Allen Court, is presenting a workshop on gospel music from 7 to 9 p.m. Monday through Friday.
For information, call the church office at 536-0446.
Pancake breakfast
The Catholic Daughters of the Americas will host a spring pancake breakfast Sunday from 9 a.m. to 12:30 p.m. at the Knights of Columbus Hall, 302 E. Boone Ave.
Adults and children over 10 years old will be admitted for $5, children 5 to 10 years old are $3, and children under 5 are admitted free.
For information, call Mary Alice McGinn at 487-4707 or e-mail auntie2kkd@hotmail.com.
Luncheon and cards
St. Charles Church Parish, 4515 N. Alberta St., is hosting its spring luncheon and card party Saturday from noon to 3 p.m.
Tickets are $6.
For information, call Rita at 328-7407.
Dinner and bingo
St. Paul Lutheran Church, 2159 N. Hamilton St., is presenting a free community dinner and bingo Friday at 6 p.m.
All ages are invited.
For information, call the church office at 483-8192.
Spring food bazaar
The Spokane Buddhist Temple, 927 S. Perry St., is presenting its Spring Food Bazaar on Sunday from 11 a.m. to 2 p.m.
Teriyaki chicken boxed lunches will be available for $8.50, and there also will be a bake sale.
For information, call the temple at 534-7954.
Local journalism is essential.
Give directly to The Spokesman-Review's Northwest Passages community forums series -- which helps to offset the costs of several reporter and editor positions at the newspaper -- by using the easy options below. Gifts processed in this system are not tax deductible, but are predominately used to help meet the local financial requirements needed to receive national matching-grant funds.
Subscribe now to get breaking news alerts in your email inbox
Get breaking news delivered to your inbox as it happens.
---