Sports
Nextel Cup stars got start in USAC
Mon., May 16, 2005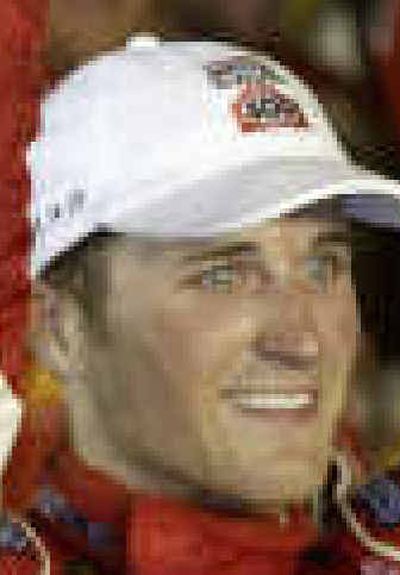 RICHMOND, Va. – After Saturday night's NASCAR Nextel Cup race, driver Tony Stewart said officials at the United States Auto Club (USAC) should be "pretty proud."
Officials at the Indy Racing League, meanwhile, should be jealous.
The top three finishers in Richmond – winner Kasey Kahne, Stewart and third-place finisher Ryan Newman – all grew up racing in USAC, a developmental racing league that used to be the main talent pipeline to the Indianapolis 500. Now it is becoming the preferred prerequisite to racing in the Nextel Cup series.
"The three of us dominated the race," Stewart said.
The main types of cars raced in USAC, called sprint cars and midgets, look and drive like miniature Indy-style cars. So it was only natural that USAC racing, which is most popular in Midwestern and Western states, for years produced new stars for Indy cars. Young drivers looking to make it in NASCAR traditionally drove late models, less powerful versions of stock cars, at tracks in Southeastern states.
But that's beginning to change, thanks in part to Jeff Gordon. Gordon starred in USAC as a teenager and wanted to drive Indy cars but was told he'd need to bring his own corporate sponsors if he wanted to drive at Indy. Gordon didn't have the backing, so he tried stock cars and never looked back.
As NASCAR has increased in popularity over the past decade, more USAC drivers have followed Gordon's path, even native sons of Indiana such as Stewart, who drove in the IRL for a few years and won a championship before moving on to NASCAR, and Newman, who went straight to NASCAR. The result is more U.S. talent in NASCAR and less U.S. talent at Indianapolis.
And it's clear that the former USAC drivers in NASCAR feel a bond; Stewart walked over to congratulate Kahne after the race.
"They've helped me so much, Tony has, watching Jeff Gordon and Ryan Newman that have done so much for USAC and sprint cars," Kahne said. "It's great to be able to race with them all night and race clean and hard."
Local journalism is essential.
Give directly to The Spokesman-Review's Northwest Passages community forums series -- which helps to offset the costs of several reporter and editor positions at the newspaper -- by using the easy options below. Gifts processed in this system are not tax deductible, but are predominately used to help meet the local financial requirements needed to receive national matching-grant funds.
Subscribe to the sports newsletter
Get the day's top sports headlines and breaking news delivered to your inbox by subscribing here.
---