News > Idaho
Woman still missing after search
Mon., May 16, 2005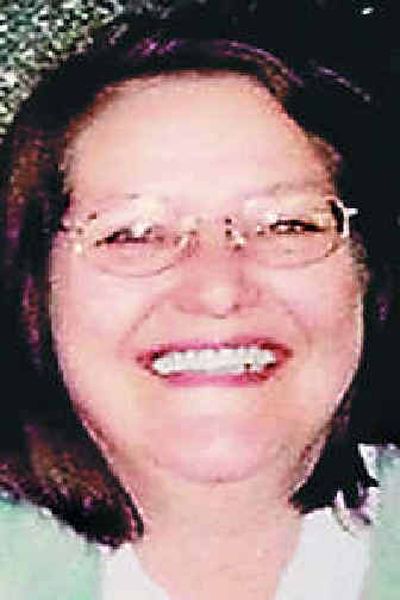 North Idaho authorities spent several hours Sunday hunting for a Spokane Valley woman who may have crashed her car near Lake Coeur d'Alene but could not tell law enforcement where she was.
Christine K. Arbogast, 44, called her husband just after 4 a.m. Sunday to say she was lost, said Kootenai County Sheriff's Sgt. Matt Street.
"She sounded extremely intoxicated and indicated she didn't know where she was," Street said.
The woman left the Wild Boar Inn Bed and Breakfast in Harrison, Idaho, early Sunday after being asked to leave because of her "unruly behavior," Street said. Managers at the Wild Boar told authorities that Arbogast headed north on Highway 97.
Shortly after she left, Arbogast called her husband and said she was lost.
"All we know is that she continued north … and she eventually said she was on a dirt road and wasn't really sure where to go, and was starting to run out of gas," Street said.
Arbogast and her husband had several more conversations by cell phone before her last call about 11:40 a.m., when she said she had crashed her car into a ditch and might be upside down. She said there were tree branches sticking through the windows. Christine Arbogast also called 911 with the same information, Street said. She also said her arm may be broken.
A search was launched with authorities from the Kootenai County Sheriff's Office, Idaho State Police, the U.S. Forest Service and volunteers from the East Side Fire District.
Crews drove the dirt and gravel roads between Carlin Bay and Interstate 90, believing she may be in that area. Arbogast had told her husband that she saw a highway sign indicating she was 18 miles from Interstate 90 and 27 miles from Coeur d'Alene. Street said there is a sign like that in the Carlin Bay area.
A MedStar helicopter was also called to search from the air, but neither the air nor ground search turned up Arbogast or her car, Street said.
The search was called off about 6 p.m.
"Now we're just trying to regroup and come up with a game plan on where we can search next," Street said.
"I believe that one of two things may have happened. She's either purposely trying to avoid being found by her husband, or she really is intoxicated and she doesn't know where she's at, and she may be hurt somewhere."
Arbogast was driving a 1996 dark blue Nissan Maxima, Washington license plate 800-KWW.
Anyone with information regarding Christine Arbogast's whereabouts is asked to call the Kootenai County Sheriff's Office (208) 446-1300.
Local journalism is essential.
Give directly to The Spokesman-Review's Northwest Passages community forums series -- which helps to offset the costs of several reporter and editor positions at the newspaper -- by using the easy options below. Gifts processed in this system are not tax deductible, but are predominately used to help meet the local financial requirements needed to receive national matching-grant funds.
Subscribe now to get breaking news alerts in your email inbox
Get breaking news delivered to your inbox as it happens.
---