News > Spokane
Whitworth changing name to cash in on university cachet
Tue., Nov. 15, 2005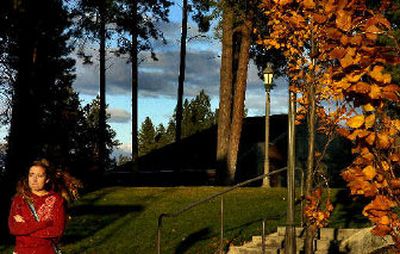 The board of directors at Whitworth College has voted to change the school's name, after 115 years, to Whitworth University – crossing one of the slipperiest boundaries in higher education.
What's the difference between a college and a university?
Dartmouth College, one of the oldest, most prestigious four-year schools in the country, is a radically different institution than North Idaho College, a two-year school in Coeur d'Alene.
Heritage University, a Toppenish school that changed its name from Heritage College last year, is different from Washington State University – and both are far different from the private, for-profit University of Phoenix.
"It's kind of a difficult question to answer," said Bill Robinson, Whitworth's president.
Though there are plenty of exceptions, colleges typically are smaller, undergraduate, liberal arts institutions, while universities include graduate programs, research or preprofessional studies.
Whitworth is usually included in the latter category by U.S. News & World Report, along with other ranking agencies. That was among the reasons for the name change at Spokane's Presbyterian-affiliated school, which was founded as Whitworth College in 1890 by a minister, George Whitworth, who came West to start a college "equal to that of our best Eastern colleges."
The name will change by 2009, though probably before then, Robinson said. It doesn't reflect any difference in programs or mission, but it caused some debate nevertheless. The school's board of directors was divided, voting 18-14 in favor.
Opponents of the change – who initially included Robinson himself – felt in part that a "college" atmosphere suggests a closer-knit and more community-oriented place than the connotations of "university." They didn't want to see Whitworth retreat from the idea of building a community.
"Anybody who knows me knows that what I love best about Whitworth College is it feels like a college," said Robinson. "Emotionally, I like associating with my image of what a college is and what a college should be. … On that basis, I was pretty reluctant to change."
But Robinson said he shifted his position – "my head conquering my heart" – because the term university better reflects what the school's doing, and that sticking with college runs the risk of giving some students the impression that Whitworth is a second-tier school.
Though many prestigious colleges have clung to their names – from Dartmouth to Bryn Mawr – most of those are back East and there isn't the same kind of culture surrounding the term here, Robinson said.
Jeff Hunter, student body president at Whitworth, said some students were concerned the name change might signal a change toward something larger and more impersonal. Other students favored the new name, Hunter said, because it might signal to employers that the school should be taken seriously.
"Some people felt that just the name change alone – as far as recruitment when they go to get a job – is helpful to them," Hunter said.
Heritage University changed its name last year, in an attempt to show it was growing in programs and quality, said Meghan Soptich, the school's communications officer – and a Whitworth alum.
One factor she cited was the desire to distinguish Heritage from two-year schools.
"A lot of the community colleges are now dropping the 'community' from their name," Soptich said.
Historically, name changes and higher education have gone hand in hand.
Washington State College made the switch in 1959. Gonzaga College did it in 1912 when it opened its law school. The State Normal School at Cheney went through three transformations before becoming Eastern Washington University in 1977.
The Northwest Commission on Colleges and Universities, the region's accrediting authority, doesn't have criteria for determining what is a college or a university, and it doesn't have to approve name changes.
Sandra Elman, president of the commission, said "university" used to connote an institution that combines teaching and research, but that doesn't hold true anymore. She said the question about the difference between colleges and universities is a common one.
"People ask that question all the time," she said. "It's a really good one, because there's not a definitive answer."
Local journalism is essential.
Give directly to The Spokesman-Review's Northwest Passages community forums series -- which helps to offset the costs of several reporter and editor positions at the newspaper -- by using the easy options below. Gifts processed in this system are not tax deductible, but are predominately used to help meet the local financial requirements needed to receive national matching-grant funds.
Subscribe now to get breaking news alerts in your email inbox
Get breaking news delivered to your inbox as it happens.
---