News > Idaho
CdA mayoral candidate admits he once used meth
Fri., Oct. 14, 2005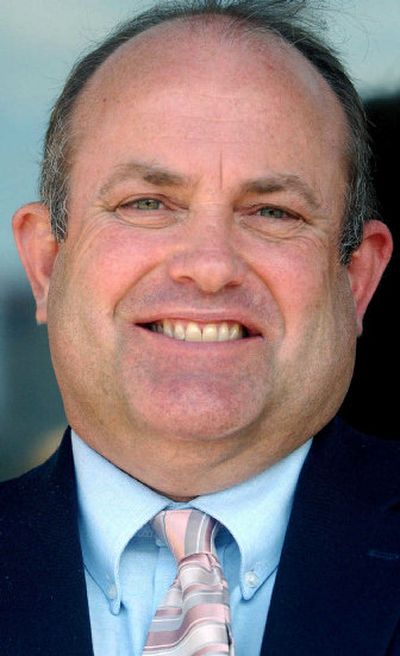 Coeur d'Alene mayoral candidate Joseph Kunka's vendetta against methamphetamine is personal.
He wants to crack down on sellers and dealers because, as a recovering user, he knows the affects first-hand.
"It's a lot easier to deal with problems if you've lived them," Kunka said Thursday. "Having been there, I have a very acute sense of the dangers. I also know that if the user really wants to get off it, he or she can get off it."
Fighting meth is one of Kunka's top priorities in his campaign against Mayor Sandi Bloem in the Nov. 8 election.
He reluctantly told about his five years of drug use that included meth and cocaine during an interview this week. Kunka, 45, didn't want his past to overshadow his message or devalue his candidacy. Now he hopes revealing his story will bring legitimacy to what he calls his "venomous attack on meth." He advocates changing laws to give meth producers and sellers harsher sentences. That, he said, will take care of the users.
"I got into it because I had nothing to do," Kunka said about his use that ended in 1989 when his wife gave him an ultimatum: his family or his habit. She's also the person who encouraged him to run for mayor of North Idaho's largest city.
He said he quit by willpower, never attending counseling or rehab. Then he stopped drinking in 1997.
"I was bored, as are a lot of kids around here because there's nothing for them to do," Kunka said.
Kunka said the drugs made him thin, short-tempered and impatient.
There's no record of Kunka's drug use in Kootenai County courts, but he was arrested for drunken driving in November 1990. Records also show 12 cases in which Kunka and his wife were sued by creditors for not paying bills ranging from trips to the hospital to gas, groceries, and tuition at his sons' private Christian school.
Several times, Kunka's wages were garnished because he hadn't repaid debt.
He said the financial problems had nothing to do with drugs and alcohol and instead were a consequence of living in North Idaho where it's difficult to make a living, especially without health insurance. The most recent case listed was in 2003.
"If it comes down to eating, I eat," said Kunka, who has worked as a marketing representative for the local security company Watson Agency for 18 months.
He doesn't think his personal financial history should reflect on his ability to manage the city's $66.6 million budget.
"The mayor doesn't manage the money in the city budget," Kunka said.
Bloem said that while not directly managing the city budget, the mayor helps the council and departments set priorities. "Certainly a good knowledge of fiscal responsibility and budgeting is important," she said.
Bloem didn't want to comment on Kunka's drug abuse or what it means for the race.
"I think that's up to the voters, it's not up to me," Bloem said. "The voters will decide what's important to them."
She agreed meth is a problem for Coeur d'Alene and she supports lobbying the Idaho Legislature to strengthen laws, support local drug-free programs and put police officers in schools.
"We do everything we can to weaken meth in our city," she said.
Local journalism is essential.
Give directly to The Spokesman-Review's Northwest Passages community forums series -- which helps to offset the costs of several reporter and editor positions at the newspaper -- by using the easy options below. Gifts processed in this system are not tax deductible, but are predominately used to help meet the local financial requirements needed to receive national matching-grant funds.
Subscribe now to get breaking news alerts in your email inbox
Get breaking news delivered to your inbox as it happens.
---