Sports
Rattay now backup QB in Tampa
Wed., Oct. 19, 2005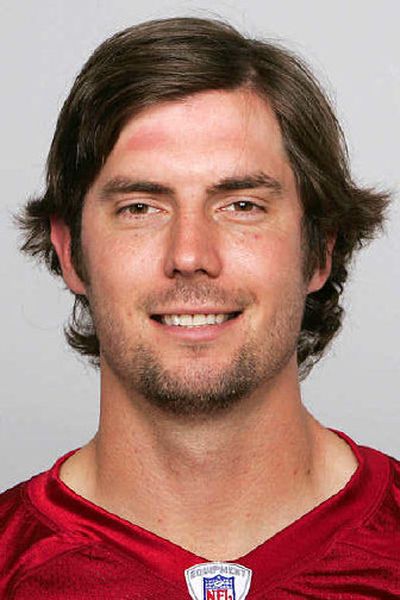 The Tampa Bay Buccaneers braced for life without Brian Griese on Tuesday, acquiring Tim Rattay from the San Francisco 49ers to back up young quarterbacks Chris Simms and Luke McCown.
The Bucs sent what was believed to be a sixth-round draft choice to the 49ers for Rattay, a six-year veteran who recently lost his hold on San Francisco's starting job to No. 1 overall draft pick Alex Smith.
Griese injured his left knee during Sunday's 27-13 victory over Miami, although the Bucs still haven't said how long he will be sidelined after helping them to a 5-1 start.
"We're getting some more analysis," general manager Bruce Allen said. "He's still on the team. He is wanting to play. We're hopeful that he can. But we're going to get the proper medical opinion."
Allen declined to discuss specifics of the injury, which occurred when Miami linebacker Zach Thomas rolled into Griese's leg, or what doctors have told the team about the Griese's status.
What's clear is Griese will be out for a lengthy time.
Simms replaced him against the Dolphins and will have two weeks to prepare for his first start of the season because Tampa Bay has a bye this Sunday. The Buccaneers' next game is in San Francisco on Oct. 30.
San Francisco coach Mike Nolan initially was reluctant to make the deal, which puts the 49ers' future even more squarely on the shoulders of Smith, who made five turnovers in his first NFL start on Oct. 9. But Nolan liked the draft pick, the roster room created by the trade and the chance to exploit the team's depth at quarterback.
Miami ships Feeley to San Diego
San Diego took third-string quarterback A.J. Feeley off Miami's hands and gave up on guard Toniu Fonoti in separate deals before the NFL trading deadline.
The Chargers picked up two draft picks in the process. Besides getting Feeley, the Chargers also got a sixth-round pick in 2006 from Miami for third-string quarterback Cleo Lemon, who's never taken a regular-season snap.
The Chargers sent Fonoti to Minnesota for a seventh-round draft pick in 2006, which will be upgraded to a sixth-rounder if Fonoti dresses for six games or starts three games.
Feeley started eight games for Miami last year, but was demoted by new coach Nick Saban heading into this season.
Cowher takes responsibility for loss
According to Pittsburgh Steelers coach Bill Cowher, the blame starts with him.
While quarterback Tommy Maddox wasn't willing to accept much responsibility for a 23-17 overtime loss Sunday to Jacksonville, Cowher spent an unusual amount of time at his weekly news conference doing exactly that.
Cowher second-guessed himself for not pulling the error-prone Maddox and inserting No. 3 quarterback Charlie Batch, and also said he should have played running back Jerome Bettis more during the second half.
Normally, Cowher quickly shifts the focus of his news conference to the next opponent – one reason why he holds his media sessions Tuesday, not on Monday like most NFL coaches. But it was obvious he wasn't happy with his team's play or his own coaching against Jacksonville.
In contrast, Maddox blamed the wind, the booing fans and, in so many words, his own teammates.
Around the league
St. Louis interim coach Joe Vitt is unsure whether quarterback Marc Bulger will play against New Orleans on Sunday. Bulger sprained his right shoulder in the second quarter of the Rams' Monday night loss in Indianapolis. … San Francisco linebacker Saleem Rasheed could miss the next five weeks after undergoing left knee surgery. … The Illinois Lottery, responding to complaints from the NFL, has dropped its Little Lotto Fantasy Football promotion. The league said it was illegal to run the promotion that promised lucky fans tickets to the Super Bowl without NFL permission. … Jermaine Little, 24, the younger brother of NFL player Leonard Little, was shot to death in Harriman, Tenn., and a 17-year-old girl was taken into custody after trying to flee police. … A 21-year-old woman who contends Minnesota running back Onterrio Smith sexually assaulted her last year has sued the player. The woman, who lives in the Twin Cities, is seeking $150,000 in damages. … Houston placed linebacker Kailee Wong on injured reserve with a torn patella tendon in his right knee and signed Frank Chamberlin to take his roster spot.
Local journalism is essential.
Give directly to The Spokesman-Review's Northwest Passages community forums series -- which helps to offset the costs of several reporter and editor positions at the newspaper -- by using the easy options below. Gifts processed in this system are not tax deductible, but are predominately used to help meet the local financial requirements needed to receive national matching-grant funds.
Subscribe to the sports newsletter
Get the day's top sports headlines and breaking news delivered to your inbox by subscribing here.
---