News > Business
Washington Mutual earnings soar
Thu., Oct. 20, 2005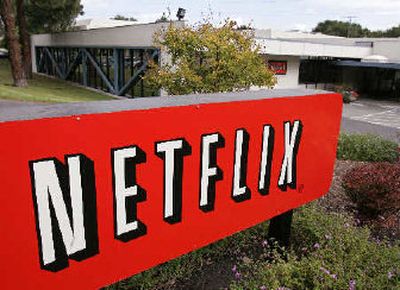 Washington Mutual Inc., the nation's largest savings and loan, reported Wednesday that its third-quarter earnings rose 22 percent from last year, spurred largely by growth in its consumer banking business.
For the three months ending Sept. 30, net income was $821 million, or 92 cents per share, up from $674 million, or 76 cents per share, a year earlier.
The consensus forecast of analysts polled by Thomson Financial was 90 cents per share, with estimates ranging from 78 cents to 97 cents a share.
Revenue, a combination of net interest income and noninterest income, was $3.29 billion, compared to $3 billion in the third quarter of 2004. Analysts predicted revenue would be $3.25 billion in the most recent quarter.
Washington Mutual's shares rose 41 cents, or about 1 percent, to close at $37.90 Wednesday on the New York Stock Exchange, then went up another 11 cents to $38.01 in after-hours trading. The results were released after the market closed for regular trading. In the past 52 weeks, the stock has traded from $36.64 to $43.90.
"Online auction pioneer eBay Inc. reported a 40 percent surge in the third quarter, in line with Wall Street's forecast.
The San Jose-based company said it earned $255 million, or 18 cents per share, for the three months ended Sept. 30, compared with $182.3 million, or 13 cents per share from the year-ago period.
If not for one-time items, eBay said it would have earned $280.2 million, or 20 cents per share, matching analysts earnings-per-share expectations, according to Thomson Financial.
Revenue for the period totaled $1.106 billion, a 37 percent increase from last year's $805.9 million.
"The insurer Allstate Corp. reported a third-quarter loss of $1.55 billion Wednesday as a result of Katrina and other hurricanes that pounded the Gulf Coast over the summer — its biggest quarterly loss as a publicly traded company.
Allstate, the second-largest U.S. personal-lines insurer behind State Farm, said it had catastrophe losses of $3.06 billion, of which $2.39 billion was from Hurricane Katrina.
"Netflix Inc.'s third-quarter profit plunged 63 percent amid continued price cutting that helped the online DVD rental service win over thousands of new converts in a duel with Blockbuster Inc.
The Los Gatos, Calif.-based company said Wednesday that it earned $6.9 million, or 11 cents per share, for the three months ended in September. That compared with net income of $18.9 million, or 29 cents per share, at the same time last year.
Revenue for the period totaled $172.7 million, a 23 percent increase from $140.4 million last year.
"Two of the nation's largest banks, Bank of America Corp. and JPMorgan Chase & Co., reported solid third-quarter profits Wednesday as strength in their investment banking and trading units more than offset sluggishness in their retail businesses.
Bank of America, the nation's second largest bank, said its net income rose 10 percent in the July-September period, fueled by double-digit revenue growth across all business lines. JPMorgan Chase, which ranks third, said strength in investment banking, including record trading revenue, boosted its quarterly profit by 78 percent.
Bank of America said its overall net income rose to $4.13 billion, or $1.02 per share, in the third quarter from $3.76 billion, or 91 cents per share, a year earlier.
Meanwhile, New York-based JPMorgan Chase, which merged with Chicago's Bank One a year ago, said its net income totaled $2.53 billion, or 71 cents a share, in the July-September period, up from $1.42 billion, or 39 cents a share, a year earlier.
Revenue in the quarter was $14.47 billion, a 16 percent increase from $12.51 billion a year earlier.
"Cingular Wireless LLC, the nation's largest cell phone provider, reported a 56 percent jump in third-quarter profit on solid growth in subscribers and revenue. It also said Wednesday it continues to shed jobs and stores as part of its effort to cut costs.
The Atlanta-based joint venture of BellSouth Corp. and SBC Communications Inc. said it had net income of $222 million in the three months ended Sept. 30, up from $142 million in the same period a year ago.
Local journalism is essential.
Give directly to The Spokesman-Review's Northwest Passages community forums series -- which helps to offset the costs of several reporter and editor positions at the newspaper -- by using the easy options below. Gifts processed in this system are not tax deductible, but are predominately used to help meet the local financial requirements needed to receive national matching-grant funds.
Subscribe now to get breaking news alerts in your email inbox
Get breaking news delivered to your inbox as it happens.
---