News > Idaho
Bloem says list still unfinished; Kunka eager
Sat., Oct. 22, 2005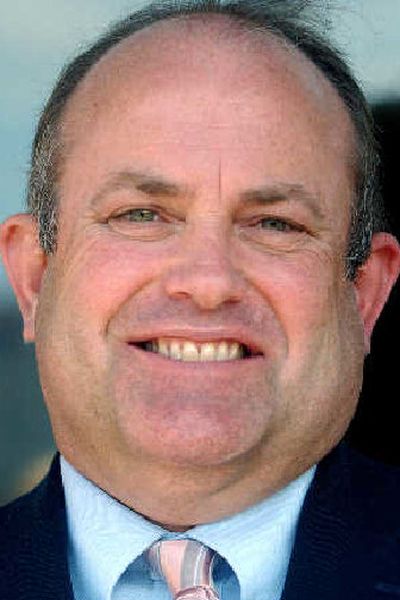 Mayor Sandi Bloem is just getting started.
She wants to complete the education corridor along the Spokane River, ensure the $29 million Kroc Community Center becomes a reality and work with developers to secure more public space for residents.
The city is growing so fast Bloem can't even say what else might pop up on her list of priorities in the next four years.
That's why she wants another term and is running for re-election Nov. 8.
"At the rate we're changing, I'm not sure we can even imagine what's undone," said Bloem, the city's first female mayor.
Political newcomer Joseph Kunka is challenging Bloem – not because he is dissatisfied with her leadership, but because he wants to serve the community and provide the perspective of an average guy. Kunka said he wants success for the same things on Bloem's priority list.
"My question is why does everybody think I would drop these things?" Kunka said.
He also has his own priority list – stop tax increases, manage growth and get ordinary people involved in city government.
Cracking down on Coeur d'Alene's methamphetamine sellers and dealers is another passion.
Kunka said he knows the effects of the drug firsthand because he used meth and cocaine for five years, quitting in 1989 after his wife gave him the choice between family and drugs.
He hopes revealing his story won't overshadow his campaign but bring legitimacy to what he calls his "venomous attack on meth." He advocates changing laws to give meth producers and sellers harsher sentences. That, he said, will take care of the users.
Kunka is realistic about his chances of winning, but he hopes his campaign will make people realize they should get involved.
He was shocked when he went to the city's public hearing on the proposed $66.6 million budget, and only a handful of people testified. He was even more amazed when he learned that was actually a good turnout.
"I may not win, but I'm going to encourage people to get involved," Kunka said.
Bloem also wants people to get involved in local government – especially the newcomers, she said, who have a lot to offer the town.
That involvement will help preserve Coeur d'Alene's "sense of place" – what she described as the feeling of community that draws people to the area. She doesn't want the city to lose those qualities, especially with the large number of new people moving to town. To do that, Coeur d'Alene must embrace the new residents and get them involved with the current residents, she said.
She also wants healthy neighborhoods, not just in downtown but all across the city. That will benefit the city's economy, she said.
"We have to secure (Coeur d'Alene) as a place for locals and not just a tourist economy," Bloem said, adding that sometimes the city gets "beat up" for its tourist identity.
Yet she said that about 80 percent of the dollars spent in Coeur d'Alene are by locals, not tourists.
Bloem, a Coeur d'Alene native, owns a jewelry store on Sherman Avenue. She has five children and 10 grandchildren.
Kunka said the city needs to control growth better so the blue-collar workers aren't priced out of their homes like in other resort towns such as Sun Valley. He knows the city doesn't have anything to do with property value assessments, but he thinks it's appropriate for city officials to help the county and state find answers. He also wants to attract more employers so people, especially Coeur d'Alene young adults, have job opportunities.
Kunka is a marketing representative for the local security company Watson Agency.
Born in North Dakota, he lived in Bonners Ferry for a couple of years before moving to Great Falls in the third grade. He served eight years in the Marines and has lived in Coeur d'Alene for 15 years.
He is married and has two sons.
Local journalism is essential.
Give directly to The Spokesman-Review's Northwest Passages community forums series -- which helps to offset the costs of several reporter and editor positions at the newspaper -- by using the easy options below. Gifts processed in this system are not tax deductible, but are predominately used to help meet the local financial requirements needed to receive national matching-grant funds.
Subscribe now to get breaking news alerts in your email inbox
Get breaking news delivered to your inbox as it happens.
---