News > Spokane
10-year deputy running for sheriff
Thu., Oct. 27, 2005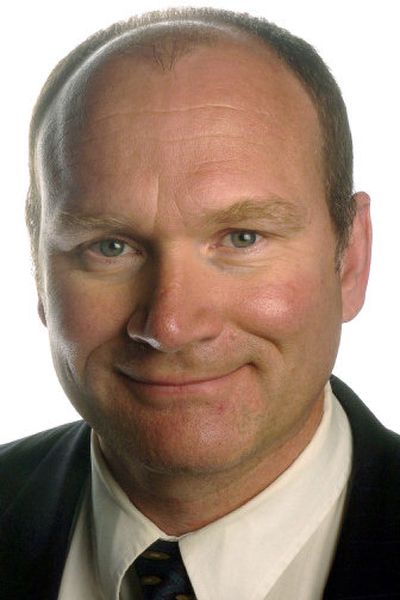 Republican Ozzie Knezovich said Wednesday that the best way to make Spokane County safer is for the Sheriff's Office to work with residents.
Knezovich announced his candidacy for Spokane County sheriff in front of about 30 supporters at the Spokane Public Safety Building.
He's been a Spokane County sheriff's deputy for 10 years.
"I am dedicated to one philosophy, and that is a partnership with the community," said Knezovich, who worked for a time at a Spokane Valley SCOPE (Sheriff's Community Oriented Policing Effort) station.
Volunteers there were crucial when it came to solving many cases, he said.
Knezovich said he is also committed to solving the problem of overcrowding at the Spokane County Jail.
"That's one of the first priorities of my quest: to make sure we have a place to put the bad guys when we capture them," he said, adding that solutions may include building a new jail or finding room at other Eastern Washington corrections facilities.
The 42-year-old Knezovich and his wife, Paula, have three children.
He grew up in Wyoming and graduated with a bachelor's degree in management and criminal justice from Weber State College in Ogden, Utah.
Prior to joining the Spokane County Sheriff's Department, Knezovich worked for the Olympia Police Department and as an officer in Wyoming.
He served three years in the U.S. Army as an airborne combat medic and left the service with the rank of sergeant.
Over the course of his career, Knezovich has worked in SWAT, as a school resource officer, in community oriented policing and as a training officer.
He said those experiences make him well-suited for the job of sheriff because he's learned about all different aspects of the job.
Current Sheriff Mark Sterk will leave his post next spring to become director of a conference center owned by the Northwest District of the Nazarene Church. He has thrown his support for his replacement behind the only other announced candidate, Spokane Valley Police Chief Cal Walker.
The election will take place next November.
In his capacity as president of the Spokane County Sheriff's Deputies Association, Knezovich recently got into a dispute with Sterk over some deputies' requests to use vacation time to travel south to help Hurricane Katrina victims.
Sterk said they would have to coordinate all of those requests to supervisors' satisfaction, effectively limiting deputies' ability to volunteer.
The deputies' association has yet to endorse a candidate in the race.
Local journalism is essential.
Give directly to The Spokesman-Review's Northwest Passages community forums series -- which helps to offset the costs of several reporter and editor positions at the newspaper -- by using the easy options below. Gifts processed in this system are not tax deductible, but are predominately used to help meet the local financial requirements needed to receive national matching-grant funds.
Subscribe now to get breaking news alerts in your email inbox
Get breaking news delivered to your inbox as it happens.
---