News > Features
John Lennon, beating his wife? Well, imagine that
Tue., Sept. 13, 2005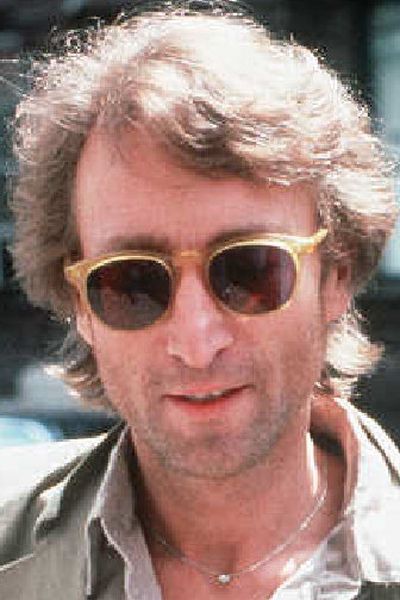 John Lennon's first wife says in a new book that the late Beatle had a violent temper and once hit her in a fit of jealousy.
"I could put up with his outbursts, the jealousy and possessiveness but not the violence," Cynthia Lennon writes in "John," which is being serialized by The Sunday Times of London.
They met as art students in Liverpool in the late 1950s, married in 1962 and had a son, Julian, before divorcing in 1968.
At art college, she wrote, John became jealous after seeing her dance with Stuart Sutcliffe, one of the Beatles' early members.
The next day, she wrote, he followed her to the girls' toilets at school: "When I came out he was waiting with a dark look on his face. Before I could speak he raised his arm and hit me across the face, knocking my head into the pipes that ran down the wall behind me."
It took three months before he apologized, she wrote, adding: "Although he was still verbally cutting and unkind, he was never again physically violent to me."
The whole Camilla thing's still hard to swallow
Five months after his mother Camilla married Prince Charles, food writer Tom Parker Bowles wed fashion journalist Sara Buys on Saturday in an English country church ablaze with flowers.
Charles and Camilla, now Duchess of Cornwall, and Princes William and Harry attended the ceremony at St. Nicholas' Church, 40 miles west of London.
The wedding food, including a six-tiered cake covered in Swiss white chocolate, was expected to be untainted by pesticides; as food writer for the society magazine "Tatler," the groom follows his stepfather in championing organic farmers.
Prince Albert in a candid interview
Monaco's Prince Albert II believes he was "set up" by a former flight attendant who says she had his child.
Albert, 47, told The New York Times that he's still "coming to terms" with the unintended fatherhood. Asked if he believed he was tricked into having a child, he replied: "Yes, I think I was set up."
Albert told the Times that he had seen the child, Alexandre, only once since the story became public in July "because of his mother's attitude toward me."
Hey, hey, hey!
A U.N. panel has awarded Bill Cosby an Internet domain name based on the Fat Albert character he created in the 1960s.
Arbitrators for the World Intellectual Property Organization ordered the transfer of fatalbert.org to Cosby, who had complained it was being used to divert visitors to a Web site selling sexually explicit products.
Cosby comes to Pullman's Beasley Coliseum for a performance on Oct. 15.
She'll be teacher's heavy pet
Monica Lewinsky has been accepted for a one-year master's degree course at the London School of Economic and Political Science.
Lewinsky, a former White House intern whose affair with Bill Clinton nearly brought down his presidency, will be working on a degree in social psychology. Classes begin the first week of October.
The birthday bunch
Actress Eileen Fulton ("As the World Turns") is 72. Singer David Clayton-Thomas (Blood, Sweat and Tears) is 64. Singer Peter Cetera is 61. Actress Jacqueline Bisset is 61. Actress Jean Smart is 46. Radio/TV personality Tavis Smiley is 41. Actor Louis Mandylor ("My Big Fat Greek Wedding") is 39. Country musician Joe Don Rooney (Rascal Flatts) is 30. Singer Fiona Apple is 28. Actor Ben Savage ("Boy Meets World") is 25.
Local journalism is essential.
Give directly to The Spokesman-Review's Northwest Passages community forums series -- which helps to offset the costs of several reporter and editor positions at the newspaper -- by using the easy options below. Gifts processed in this system are not tax deductible, but are predominately used to help meet the local financial requirements needed to receive national matching-grant funds.
Subscribe to the Coronavirus newsletter
Get the day's latest Coronavirus news delivered to your inbox by subscribing to our newsletter.
---