News > Idaho
Former Idaho resident killed in Tempe, Ariz.
Wed., Sept. 14, 2005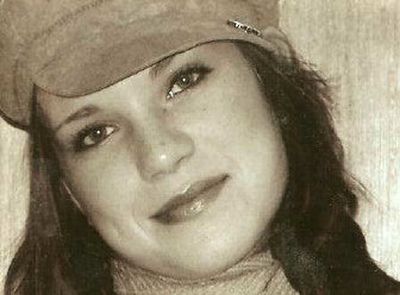 A former Coeur d'Alene resident was found slain last week in the parking lot of a Tempe, Ariz., apartment complex.
Georgia Thompson, 19, was found dead about 1 a.m. Thursday, shot once in the head, according to Sgt. Dan Masters of the Tempe Police Department.
Thompson moved from Coeur d'Alene to Arizona six to eight weeks before she was killed and was working as a waitress at Hooters, the Tempe Police Department said in a press release. Masters said she also worked at a Scottsdale, Ariz., topless bar called Skins.
Police released footage from a surveillance camera at Acme Roadhouse, a Tempe bar, that showed Thompson carrying drinks just hours before she was killed. Masters said Thompson was at the bar with a friend who also is a Skins dancer. The two women left Acme and worked their shift at Skins, after which Thompson's colleague dropped her off at Acme, where Thompson had left her car, Masters said.
Forty to 45 minutes later, police received a report of a body found in the parking lot at her apartment complex, a 10- to 15-minute drive from Acme, Masters said.
Masters said there was no evidence that Thompson had been robbed. Her duffel bag, shopping bag and car keys remained with the body. She was fully clothed and apparently had not been sexually assaulted, he said.
"We still have no motive, no leads, no suspects," Masters said.
Masters said Thompson's brief residency in Arizona is making the investigation difficult, because her friends there knew her only a short time.
Thompson's father, Bill Thompson, told The Arizona Republic that his daughter – sixth out of nine children – had left Coeur d'Alene with dreams of becoming a model. He said the family was unhappy with the line of work she had chosen.
Bill Thompson could not be reached for comment Tuesday.
Anyone with information is asked to call the Tempe Police Department at (480) 350-8311. Callers can remain anonymous.
Local journalism is essential.
Give directly to The Spokesman-Review's Northwest Passages community forums series -- which helps to offset the costs of several reporter and editor positions at the newspaper -- by using the easy options below. Gifts processed in this system are not tax deductible, but are predominately used to help meet the local financial requirements needed to receive national matching-grant funds.
Subscribe now to get breaking news alerts in your email inbox
Get breaking news delivered to your inbox as it happens.
---