News > Business
Europe's economy losing momentum
Thu., Sept. 22, 2005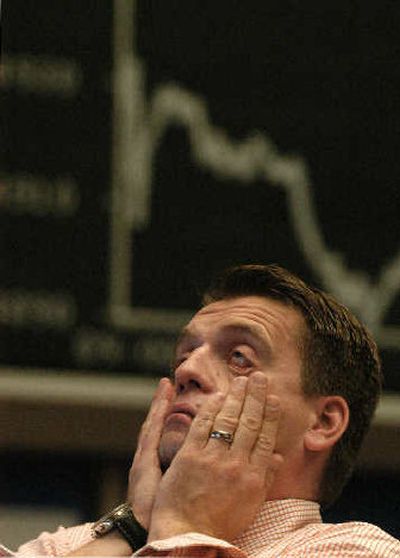 BERLIN — German economic sentiment fell substantially in September and dropped even more after inconclusive parliamentary elections, a think tank said Tuesday, in a sign that recovery prospects in Europe's largest economy are again losing momentum.
The Mannheim-based ZEW institute said its index of analysts' and institutional investors' view of the economy slipped to 38.6 in September from 50 in August — the first decline after three months of increases, and far lower than the 45 forecast by many.
With the decline in sentiment about Germany came a parallel drop in confidence about the euro zone, ZEW said. The institute's euro zone indicator fell 9.8 points over August to 31.8 points for September.
Bear Stearns analyst David Brown called the numbers "disastrous."
"There had been a wave of optimism that the German elections could be a positive force for change, but all this seems to be unraveling again right now," he said in a telephone interview from London.
He said the ZEW figures should send a "crystal clear message" to the European Central Bank that it "must continue with accommodative policy for a considerable period to come, and they might even need to think about another rate cut fairly soon."
The ECB has held its main refinancing rate unchanged at 2 percent for more than two years.
German voters gave conservative challenger Angela Merkel's party a slight edge over Gerhard Schroeder's Social Democrats in Sunday's elections, with 35.2 percent to 34.3 percent.
But that was not enough for either to rule with their preferred governing partners, and both sides are scrambling to cobble together a coalition. Both Merkel and Schroeder claim they have the mandate to be chancellor.
ZEW spokeswoman Sandra Schmidt said a snap survey after the election "showed a very distinct decline" in sentiment. .
Local journalism is essential.
Give directly to The Spokesman-Review's Northwest Passages community forums series -- which helps to offset the costs of several reporter and editor positions at the newspaper -- by using the easy options below. Gifts processed in this system are not tax deductible, but are predominately used to help meet the local financial requirements needed to receive national matching-grant funds.
Subscribe to the Coronavirus newsletter
Get the day's latest Coronavirus news delivered to your inbox by subscribing to our newsletter.
---