News > Features
TV gives us best chances ever to act self-absorbed
Sat., Sept. 24, 2005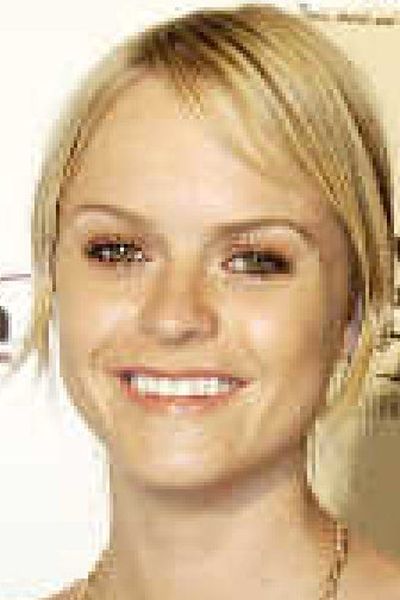 THE ERA OF CELEBRITY/MEDIA self-examination reached its zenith on Thursday following Wednesday's well-publicized nose-wheel problems faced by a plane full of JetBlue passengers.
Actress Taryn Manning, who was one of 140 passengers on the plane, talked of her experience Thursday on CBS' "The Late Late Show." She spoke of watching TV reports of the incident at her seat as the airliner circled the region for three hours before making an emergency landing at Los Angeles International Airport.
"When we saw our plane on TV as 'breaking news' … it was the most surreal, out-of-body experience I ever had," Manning told talk-show host Craig Ferguson.
JetBlue airliners have satellite television monitors installed in the backs of seats. Passengers on the Burbank-to-New York flight watched their own drama unfolding on the news until just before landing.
While the plane circled Southern California to burn off excess fuel, Manning said that she wrote a note to her family. "I just composed a little something so that if anything happened they would know that our last goodbye wasn't on the phone," she said.
Manning, however, had no comment on the surreality of later watching herself be interviewed on television about watching reporters talk interview experts about an incident she was a part of … if you can follow all that.
But, of course, if you want to see her that way …
Sarah Jessica Parker doesn't consider herself a fashion icon. "It's not the way I perceive myself, I'm so low on my priority list," said Parker, pointing out that she is a working mother. "I love beautiful clothes and am privileged enough to have access to a lot them … but they also are returned the next day. They are not mine," said the 40-year-old actress, who starred in HBO's hit "Sex and the City."
Maybe she couldn't hear them ask her to pay
Foxy Brown has hearing problems. The rapper, 26, says that she'll take a break from performing to have surgery for a hearing defect. She said an operation is planned soon. Brown, who is facing legal problems in an alleged fight with two Manhattan nail salon workers on Aug. 29, 2004, strained to hear questions during a Thursday interview. Prosecutors allege that Brown, with a cell phone clutched in her closed fist, attacked and kicked workers in an argument over payment for a manicure.
And you can send him some money, too
Some actors shun awards. Not Ben Gazzara. The 75-year-old movie star and Willem Dafoe are this year's recipients of the Donostia Prize for lifetime achievement at Madrid's San Sebastian Film Festival, Spain's leading film festival. "I love awards, especially if I get them," Gazzara said Thursday.
You can't grimace with a mouth full of gumbo
He's cooked for a lot of famous people. But celebrity Cajun chef Paul Prudhomme and his staff from K-Paul's Louisiana Kitchen have cooked about 8,000 meals for members of the National Guard, police, firefighters, government workers and volunteers over the past three weeks. "It makes people happy," Prudhomme said Thursday. "They eat it, and when they see me later they want to hug me, to touch me, because Louisiana food is emotional food. It has a lot of flavor to it. You put it in your mouth in bad times and it makes you feel good."
The birthday bunch
Actress Sheila MacRae is 81. Singer Barbara Allbut of The Angels is 65. Singer Phyliss "Jiggs" Allbut of The Angels is 63. Singer Gerry Marsden of Gerry and the Pacemakers is 63. Actor Gordon Clapp is 57. Actor Kevin Sorbo is 47. Singer Cedric Dent of Take 6 is 43. Actress-writer Nia Vardalos is 43. Country drummer Marty Mitchell of Ricochet is 36. Singer-guitarist Marty Cintron of No Mercy is 34. Actor Kyle Sullivan is 17.
Local journalism is essential.
Give directly to The Spokesman-Review's Northwest Passages community forums series -- which helps to offset the costs of several reporter and editor positions at the newspaper -- by using the easy options below. Gifts processed in this system are not tax deductible, but are predominately used to help meet the local financial requirements needed to receive national matching-grant funds.
Subscribe now to get breaking news alerts in your email inbox
Get breaking news delivered to your inbox as it happens.
---