News > Business
Mobile payments
Mon., Sept. 26, 2005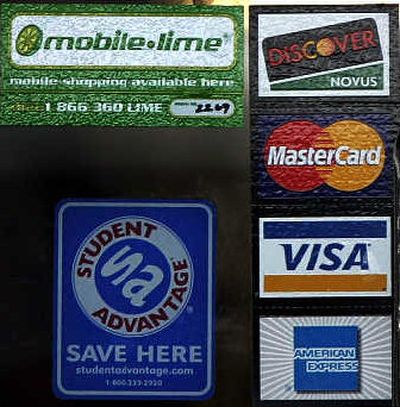 The logic is solid behind MobileLime, a new service designed to let you leave your wallet at home — or at least some of the cards in it — and instead use your cell phone to buy things.
Too bad the service, in testsaround town, didn't seem quite ready for the mobile masses.
Once enrolled, you can use the Web site to spot coupons at participating merchants or track your progress in customer loyalty programs. For example, a store might give you $5 off when your cumulative spending there through MobileLime surpasses $75.
When you're ready to buy something, you pull out the cell phone and call MobileLime. An automated voice greets you by name. You key in your four-digit PIN followed by the location code, a short number posted in the store. Then you give the cashier the last four digits of your cell number.
It's pretty fast — though with all those steps it's slower than cash, unless you begin the keypunching even before the clerk begins to tally your order.
But the fact remains that the process of calling and punching in codes is too cumbersome.
Local journalism is essential.
Give directly to The Spokesman-Review's Northwest Passages community forums series -- which helps to offset the costs of several reporter and editor positions at the newspaper -- by using the easy options below. Gifts processed in this system are not tax deductible, but are predominately used to help meet the local financial requirements needed to receive national matching-grant funds.
Subscribe now to get breaking news alerts in your email inbox
Get breaking news delivered to your inbox as it happens.
---