News > Features
The first female president is a tall order, but Davis is up to it
Mon., Sept. 26, 2005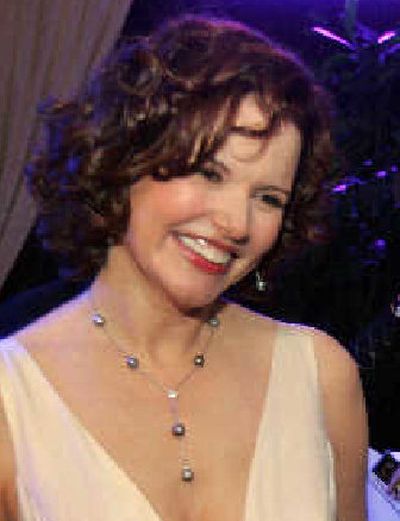 Geena Davis' acting career has taken her to some exotic places, from a pirate ship to a space ship.
Still, it's never taken her to the Oval Office – until now.
Davis plays the president of the United States on ABC's new "Commander in Chief," premiering Tuesday at 9 p.m.
"For Thelma to be president – I just think it's delightful," Davis says of her character from "Thelma & Louise."
"Or," she adds "Stuart's mother – whatever way you want to look at it."
In the "Stuart Little" movies, she and Hugh Laurie played the adoptive parents of a mouse. Now they'll compete against each other each week when "Commander" airs opposite the critically acclaimed "House" on Fox.
"I loved that I went straight from being an incredibly deadly assassin in 'Long Kiss Goodnight' to the mother of a mouse," Davis says.
"I just thought that was fabulous … we all have everything within us, the ability to be a killer or the girlfriend of an insect."
That was in the 1986 remake of "The Fly." Davis has also done films about vampires ("Transylvania 6-5000"), ghosts ("Beetle Juice") and aliens ("Earth Girls Are Easy").
She's been a pirate ("Cutthroat Island"), a pitcher ("A League of Their Own") – and now president.
In "Thelma & Louise," bad things happened to feminists. In "Commander in Chief," something big happens to one.
Making a brash bid for votes, a presidential candidate chooses a running mate who was an academic with no party affiliation. That's Mackenzie Allen (Davis); they win and she's promptly ignored. When he suddenly dies, people expect her to step aside for a real politician, but she resists.
That's a complicated way to make a woman president of the United States. So why didn't the creators just have her elected?
"I thought it would be more interesting … to get her into power where basically her own Cabinet is against her," says writer-producer Rod Lurie. "The whole world is crashing down on her."
Lurie says "Commander" won't be a "West Wing" clone because more time will be spent in the East Wing. Viewers will meet the president's husband (Kyle Secor) and their 6-year-old daughter (Jasmine Anthony) and teenage twins.
Davis is surrounded by pros. Donald Sutherland plays the speaker of the house, who wanted her to resign. Peter Coyote is her vice presidential nominee; Harry Lennix and Ever Carradine are her chief of staff and press secretary.
They bring experience and one thing more: "I think we have the tallest cast anywhere," Carradine says.
In the family tradition (her father is Robert, uncle is David, grandfather was John), Carradine is long and lean, at 5-foot-9.
Davis is 6-foot, Lennix is 6-3 and Secor is 6-5.
The birthday bunch
Fitness expert Jack LaLanne is 91. Actor Philip Bosco is 75. Actor Kent McCord ("Adam 12") is 63. Actress Mary Beth Hurt is 57. Singer Olivia Newton-John is 57. Singer-guitarist Cesar Rosas (Los Lobos) is 51. Country singer Carlene Carter is 50. Actress Linda Hamilton is 49. Country singer Doug Supernaw is 45. Actress Melissa Sue Anderson ("Little House on the Prairie") is 43. Actor Jim Caviezel is 37. Singer Shawn Stockman (Boyz II Men) is 33. Singer Christina Milian is 24.
Local journalism is essential.
Give directly to The Spokesman-Review's Northwest Passages community forums series -- which helps to offset the costs of several reporter and editor positions at the newspaper -- by using the easy options below. Gifts processed in this system are not tax deductible, but are predominately used to help meet the local financial requirements needed to receive national matching-grant funds.
Subscribe to the Coronavirus newsletter
Get the day's latest Coronavirus news delivered to your inbox by subscribing to our newsletter.
---