News > Home
Book celebrates, illustrates wide world of wood
Thu., Sept. 29, 2005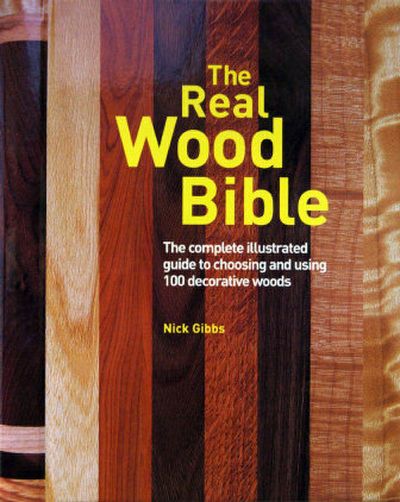 Most homeowners are familiar with the basic types of wood used in ordinary homes: Ash, Oak, Maple, Fir and Pine. But "The Real Wood Bible: The Complete Illustrated Guide to Choosing and Using 100 Decorative Woods," by Nick Gibbs, expands the choices by introducing more varieties that are native to the United States, and includes exotic wood from other parts of the world.
Woods like Afzelia, which comes from sub-Saharan Africa, Peroba Roza from Brazil, Spanish chestnut from Europe and Madrone, which can be found in the Northwest United States, are included.
Each variety is detailed with its strengths and weakness listed, as well as availability and sustainability. The spiral-bound book is divided into sections under the "Wood Directory," and includes photos of wood varieties - finished and unfinished - and a list of key characteristics,
More than a guidebook for woodworkers, The Real Wood Bible is an excellent resource for homebuilders, crafters and others who'd like to learn more about what's growing on around the world.
Local journalism is essential.
Give directly to The Spokesman-Review's Northwest Passages community forums series -- which helps to offset the costs of several reporter and editor positions at the newspaper -- by using the easy options below. Gifts processed in this system are not tax deductible, but are predominately used to help meet the local financial requirements needed to receive national matching-grant funds.
Subscribe now to get breaking news alerts in your email inbox
Get breaking news delivered to your inbox as it happens.
---