Sports
Mead's Torpie picks up the pace in her senior year
Thu., Sept. 29, 2005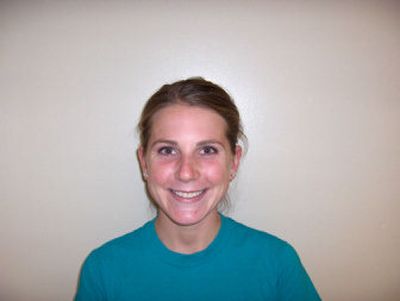 Throughout her distance running career, Mead's Ryan Torpie had never been the front-runner. Even her inclinations say as much.
Torpie subscribes to the Panthers' team-oriented theory.
"You work for your team, sweat with your team and cry with your team," Torpie said recently.
So why is it that this fall Torpie has become far and away the Mead leader? Why is she having her breakout year as a senior?
"This summer I just started training," said Torpie following her 51-second victory in a Greater Spokane League meet a week ago Wednesday. "It's just being a senior. This is it."
Last fall, Torpie never finished higher than third among the Panthers in a GSL cross country race. She never broke 20 minutes for 3 miles and was 33rd in the region.
But if there were a defining moment – and Torpie insists that it isn't magic or science – it came last spring in track. The league's seventh-best miler at 5 minutes, 25.1 seconds, clocked 5:17.4 in district and placed fifth in regional.
"Only the top four go to state," said Torpie. "It was kind of disappointing."
She learned that there's no substitute for hard work, said her distance coach Wes Player.
"Ryan decided she wanted to work hard and give it a shot," Player said.
This season, Torpie has finished first easily in two GSL meets with a best time of 18:56 for 5,000 meters in Cheney and a course-record 19:44 at Mead.
Her third-place finish in the Highlander Invitational was the race's seventh-fastest time and missed by a couple of seconds of being the seventh less than 15 minutes.
The team is doing fine as well, having gone unbeaten until its fourth-place finish last weekend in the Mountain West Classic in Kalispell, Mont. She was eighth in 18:48.96.
"She's just an all-around great girl like most cross country girls are," Player said. "But Ryan's kind of a cut above the rest that way."
For now, she has ruled out running after high school.
"If it happens, yeah, I'd be glad," said Torpie, "But it's not a necessity."
Player added that maybe after the season ends they'll readdress that issue.
Because Torpie has been having a superb cross country season.
Local journalism is essential.
Give directly to The Spokesman-Review's Northwest Passages community forums series -- which helps to offset the costs of several reporter and editor positions at the newspaper -- by using the easy options below. Gifts processed in this system are not tax deductible, but are predominately used to help meet the local financial requirements needed to receive national matching-grant funds.
Subscribe to the sports newsletter
Get the day's top sports headlines and breaking news delivered to your inbox by subscribing here.
---