News > Idaho
Water-saver rebates offered
Sat., April 1, 2006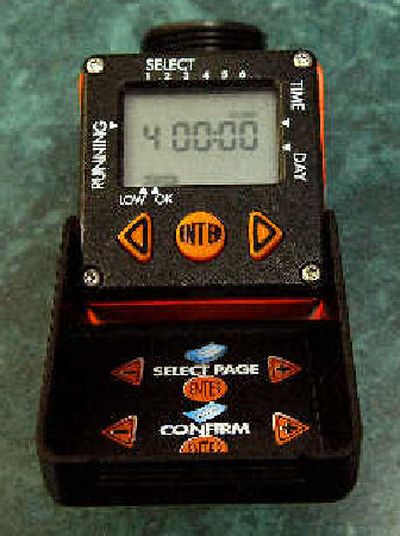 Why waste it?
Boiled down, that's the message the city of Coeur d'Alene wants to share with residents on the municipal water system. And to help promote a new conservation campaign, the city's water department is offering a financial incentive to save water starting today.
In collaboration with Kootenai Environmental Alliance, the city will reimburse water users who buy any of three types of products that control how much water goes on lawns and gardens. The one-time rebate of up to $75 per residential account will appear as a credit on the customer's city utility bill.
Residents also will save money over time by using less water in summer, when consumption soars to four to five times winter use, said Jim Markley, the city's water superintendent.
"If somebody wants to have a nice lush, green lawn, they can probably do it and still use less water than they do now," Markley said.
City officials also hope the program will help delay the need to drill more wells to expand the city's water system. Coeur d'Alene has nine wells that together can pump as much as 37 million gallons a day from the massive Rathdrum Prairie aquifer. The city has peaked at about 33 million gallons on the hottest summer days.
"For the sake of a little less water use by everyone, we can postpone needing to put a new well in," Markley said.
A new well costs about $750,000 and is funded by a city assessment on new construction. The city has put in a new well every four to five years.
A 10 percent decrease in water demand just in August would save the city more than 67 million gallons of water.
The rebates will cover up to 75 percent of what customers pay for a rain sensor or switch, a soil moisture sensor or a hose bib timer.
All three tools prevent overwatering, a real problem in the Inland Northwest, said Barry Rosenberg, executive director of Kootenai Environmental Alliance.
"People tend to water their lawns excessively here," Rosenberg said. "They think the more they water, the greener the lawn they'll have."
The irrigation system and sprinkler devices, which cost from $50 to $125, can ensure just the right amount of water is used, he said.
"It really saves people a lot of money," Rosenberg said.
Commercial versions of the products used in parks and sports fields have cut water use 20 percent to 30 percent, Markley said. How much a resident can save varies depending on individual water use, he added.
"The real goal of the program is to get a heightened awareness of the need to conserve our water," Markley said.
Rosenberg's group also plans to create a 2007 water conservation calendar using student artwork from a contest this spring. The educational calendars will go on sale later this year.
The alliance has taken a leading role in efforts to protect the aquifer, the main source of drinking water in Kootenai County as well as Spokane and Spokane Valley.
Although the groundwater supply may seem endless, rapid growth in the region makes it necessary to adopt conservation practices now, before cities and water districts find supplies are limited, Rosenberg said.
"There's an elevating consciousness in this town, in Kootenai County, in the region that the aquifer is a precious resource that we need to protect and sustain for future generations," he said.
The alliance previously opposed a plan by the city of Post Falls to claim a large amount of groundwater to accommodate growth. The city reduced its request and put in place water conservation measures.
Post Falls prohibits outside irrigation between noon and 6 p.m. It also asks residents to voluntarily observe an even-odd watering schedule, based on address numbers.
The measures have kept water use from rising much the past couple of years, even as the city grows at about 5 percent a year, said Terry Werner, public works superintendent.
"We have seen an improvement over the last few years," Werner said.
Coeur d'Alene does not prohibit watering in mid-day. For now, city officials want to use incentives to encourage wise water use, Markley said.
The rebate on water-saving devices could bring significant savings if residents respond, he said.
"I'm hopeful people will take advantage of it," he said. "You get a real bargain on products that help you use less water. There's no down side."
Local journalism is essential.
Give directly to The Spokesman-Review's Northwest Passages community forums series -- which helps to offset the costs of several reporter and editor positions at the newspaper -- by using the easy options below. Gifts processed in this system are not tax deductible, but are predominately used to help meet the local financial requirements needed to receive national matching-grant funds.
Subscribe now to get breaking news alerts in your email inbox
Get breaking news delivered to your inbox as it happens.
---