News > Spokane
Met Theater will be renamed to honor Bing Crosby
Fri., Sept. 29, 2006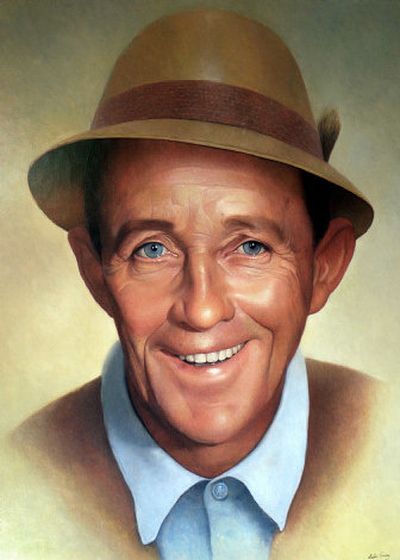 A classic theater in downtown Spokane will be renamed in honor of the city's most famous musical son.
The Metropolitan Performing Arts Center will become the Bing Crosby Theater, honoring the golden-throated crooner who grew up in Spokane and became one of the best-known entertainers of his time.
Theater owner Mitch Silver said he saw an article in the Inlander newspaper proposing such a change, written by Eastern Washington University journalism professor Bill Stimson.
"It was a fantastic idea," said Silver, who bought the theater from Metropolitan Mortgage & Securities Co. in 2004.
Stimson contacted Bing's widow, Kathryn Crosby, and said she was so behind the idea "she offered to come here for a benefit" to raise money, and to perform a cabaret she's created that includes several of Crosby's best-known hits. Bing Crosby died in 1977.
The benefit, set for Dec. 8, is expected to raise about $30,000 to pay for new theater signs.
"We hope to have the new sign up by December, so Kathryn can see it when she arrives," Stimson said.
Silver said he also will revise the theater's lobby displays to showcase Crosby's impact on music.
Built in 1914 and called the Clemmer, the theater was refurbished in the 1980s by Metropolitan Mortgage's president, Paul Sandifur.
Stimson said he was inspired because "I was surprised that there was no other memorial in Spokane to honor Crosby."
After Silver said he'd back the plan, Stimson contacted Crosby's widow and soon enlisted a grassroots group to push the idea forward.
Stimson, who researched Crosby's life for a book about Spokane, learned the singer helped his career by playing in the same downtown theater in the 1920s.
At that point the theater showed silent movies, and Crosby was a young drummer and sometime singer unsure of his future, Stimson said
The theater manager hired the young Crosby and Crosby's partner, Al Rinker, to entertain during intermissions.
After six months of performances, Crosby left Spokane for Los Angeles, and his career took off.
Local journalism is essential.
Give directly to The Spokesman-Review's Northwest Passages community forums series -- which helps to offset the costs of several reporter and editor positions at the newspaper -- by using the easy options below. Gifts processed in this system are not tax deductible, but are predominately used to help meet the local financial requirements needed to receive national matching-grant funds.
Subscribe now to get breaking news alerts in your email inbox
Get breaking news delivered to your inbox as it happens.
---