News > Spokane
Ferris graduate killed in Iraq
Tue., Jan. 23, 2007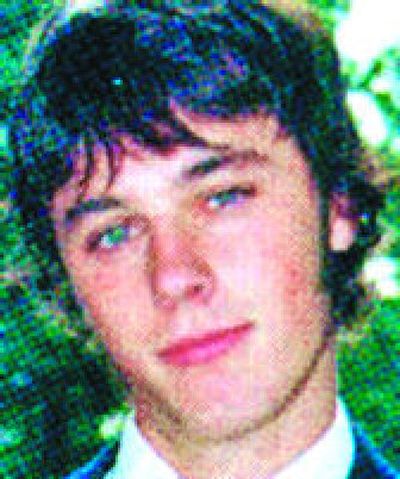 A U.S. Marine killed in Iraq over the weekend was a 2004 Ferris High School graduate.
Darrel J. Morris, 21, was one of two Marines killed Sunday in separate attacks in the Anbar province west of Baghdad.
The attack was part of an especially deadly weekend for Americans in Iraq. Twenty-five U.S. troops were killed Saturday – the third deadliest day since the war started in March 2003.
Morris' sister, a senior at Ferris, told school officials of her brother's death Monday morning. Staff and faculty were notified via e-mail.
The Department of Defense has refused to confirm Morris' death. A department spokeswoman said protocol is to wait 24 hours from the time next-of-kin is notified.
"No old teacher should outlive his student," said Bill Christianson, who taught Morris in Ferris' Distributive Education Club of America program, more commonly known as DECA, for three years.
Morris led the school's Relay for Life team and worked at the DECA store, school district spokeswoman Terren Roloff said.
Morris and Christianson stayed in touch after graduation.
"He sent e-mails every couple weeks," Christianson said. "Darrel sent an e-mail just last week."
He was at the school last June to recruit students into the military, Christianson said.
Morris enlisted in the Marines in 2004, said Sgt. Charles Foster, a Marine Corps recruiter in Spokane. After being shot by a small firearm during his first deployment to Iraq, Morris received a Purple Heart.
After his injury, Morris temporarily returned home.
He did "recruiter assistance" while he was in Spokane, Foster said. The date when Morris returned to Iraq was unavailable.
Morris was supposed to be coming home this spring, Christianson and Foster said.
He was a good guy, Foster said.
Christianson said Morris was raised by an aunt and uncle.
During his senior year, Morris qualified for a state DECA competition, which led to a weeklong marketing conference in New York.
While in the Big Apple, he and friends had a bet about who could find the cheapest deal on a suit, Christianson recalled. "So they spent much of their time in New York shopping."
Local journalism is essential.
Give directly to The Spokesman-Review's Northwest Passages community forums series -- which helps to offset the costs of several reporter and editor positions at the newspaper -- by using the easy options below. Gifts processed in this system are not tax deductible, but are predominately used to help meet the local financial requirements needed to receive national matching-grant funds.
Subscribe to the Coronavirus newsletter
Get the day's latest Coronavirus news delivered to your inbox by subscribing to our newsletter.
---