Sports
All-star game By the numbers
Wed., July 11, 2007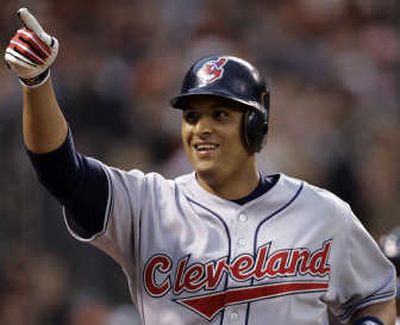 18
Number of pinch homers in All-Star history. Cleveland's Victor Martinez smacked an eighth-inning drive to left field off New York Mets closer Billy Wagner to add his name to that list.
5
Number of men to manage both leagues in the All-Star Game, including both of Tuesday night's managers – Jim Leyland (A.L.) and Tony La Russa (N.L.). La Russa was looking to become the first to win a game in both leagues.
7
Number of times a team has scored a come-from-behind victory when trailing after eight innings in the All-Star Game. That includes the A.L.'s win last year, when, trailing 2-1 in the ninth, Michael Young stroked a two-out, two-run triple for the win.
326
Number of runs apiece in the All-Star Game for both leagues before Tuesday.
1996
The last year the N.L. defeated the A.L. in the All-Star Game.
43,965
Tuesday's record crowd
at San Francisco's
AT&T Park.
Local journalism is essential.
Give directly to The Spokesman-Review's Northwest Passages community forums series -- which helps to offset the costs of several reporter and editor positions at the newspaper -- by using the easy options below. Gifts processed in this system are not tax deductible, but are predominately used to help meet the local financial requirements needed to receive national matching-grant funds.
Subscribe to the sports newsletter
Get the day's top sports headlines and breaking news delivered to your inbox by subscribing here.
---