Marketing > Advertorial
Renting vs. buying: This guide will help you decide
Wed., July 11, 2007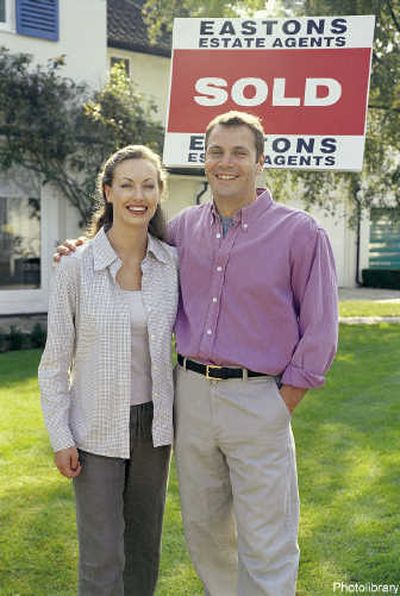 Buying a home is one of the most important decisions a person can make. After years of living with parents, with college classmates in dorms, or alone in an apartment, the time may come that buying a house or condominium will improve one's financial stability and sense of personal security.
"There are advantages and disadvantages to both purchasing a home for a primary residence and renting temporary living quarters," says Peter Palko, adjunct instructor at Brown Mackie College — Findlay. Palko recommends that buyers take a broader, more flexible approach to buying property and spend as much time and effort shopping for a mortgage as you do shopping for a house.
While renting does have its benefits — for example, fixed costs for the lease term, generally less work in property maintenance, and smaller upfront investment — Palko believes that the advantages for buying outweigh the disadvantages.
"The bottom line is, a person will own something with equity growth potential, tax advantages and opportunity to build a respectable credit history," says Palko.
If you're thinking of buying your first home here are some things to keep in mind:
"Know what different types of homes are available in your market
"Educate yourself on the market conditions and tax implications
"Find out: Is it a "buyers" or "sellers" market?
"Secure the help of a professional real estate agent — a realtor who is a buyer's agent who represents the interest of you, the buyer
"Before you go "house shopping" decide what's important to you – school districts, travel time to work, proximity to shopping, or access to public transportation
Taking a detailed look at the overall market in the area is important. "If the market area is developing and showing signs of becoming a major commerce area in the near future, then it may be the best time to invest in a home," says Dan McClish, Director of the Business and Accounting Technology programs at Brown Mackie College — Akron.
"However, if the real estate market has remained stable over time, or has decreased, then you may want to consider renting for now."
Regarding finance, a first-time home buyer should start saving today by setting aside at least 10 percent of his or her income toward the future down payment, according to McClish. "This will give you a purpose and a goal toward home ownership. As you aim toward saving for the down payment, start looking at areas in which you would like to live."
One final piece of advice: "Do not make purchasing a home a last-minute decision," says McClish. "Do some investigation and it will pay off in the future."
Local journalism is essential.
Give directly to The Spokesman-Review's Northwest Passages community forums series -- which helps to offset the costs of several reporter and editor positions at the newspaper -- by using the easy options below. Gifts processed in this system are not tax deductible, but are predominately used to help meet the local financial requirements needed to receive national matching-grant funds.
Subscribe now to get breaking news alerts in your email inbox
Get breaking news delivered to your inbox as it happens.
---