News > Spokane
Officers urge end to word 'hogtied'
Fri., May 18, 2007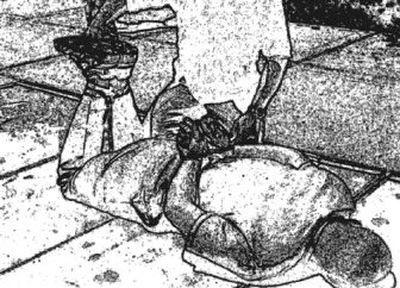 Spokane's top law enforcement officials pleaded with journalists Thursday to quit using the term "hogtied" to describe a restraining technique in which suspects' hands and feet are bound behind their backs.
Police Chief Anne Kirkpatrick and Sheriff Ozzie Knezovich called the term dehumanizing and inaccurate. The impassioned request was made at a news conference regarding 37-year-old Trent Yohe, who died after a May 1 scuffle with law enforcement in which deputies used the technique to restrain the methamphetamine addict.
Spokane Valley firefighters, who were called to Yohe's trailer by sheriff's deputies, used the term "hogtie" in their report, and police officers use it informally.
Authorities, however, now would prefer Spokane County residents use the term "hobbling" or "restrained."
Although police training manuals draw a distinction between hogtying and restraining, a standard dictionary describes the term "hogtie" as the tying of hands and feet in order to render a subject incapable of movement.
After a discussion with editors and reporters this week, Spokesman-Review Editor Steven A. Smith decided the newspaper will continue to use the word. "We're not bound by official police terminology," Smith said Thursday. "We strive to explain to readers in everyday language what they (police) are saying and why."
Local journalism is essential.
Give directly to The Spokesman-Review's Northwest Passages community forums series -- which helps to offset the costs of several reporter and editor positions at the newspaper -- by using the easy options below. Gifts processed in this system are not tax deductible, but are predominately used to help meet the local financial requirements needed to receive national matching-grant funds.
Subscribe now to get breaking news alerts in your email inbox
Get breaking news delivered to your inbox as it happens.
---